Cultural heritage workshop gathers experts to discuss an Iraqi database
28-09-2021
EUAM Iraq convened a 2-day workshop on the Protection of Cultural Heritage and fighting organised crime bringing together around 70 Iraqi and international participants active in this area. The workshop aimed at gathering input and determining local needs for creating an official Iraqi national database for cultural artifacts, a means to identify and recover stolen and missing items.

There is a strong nexus between cultural heritage protection and security, as underlined by EUAM Iraq's Head of Mission Christoph Buik, in his opening address.
- Enhancing cultural heritage in conflicts and crises is key for any strategy of peace, security resilience and social reconciliation, Buik stated.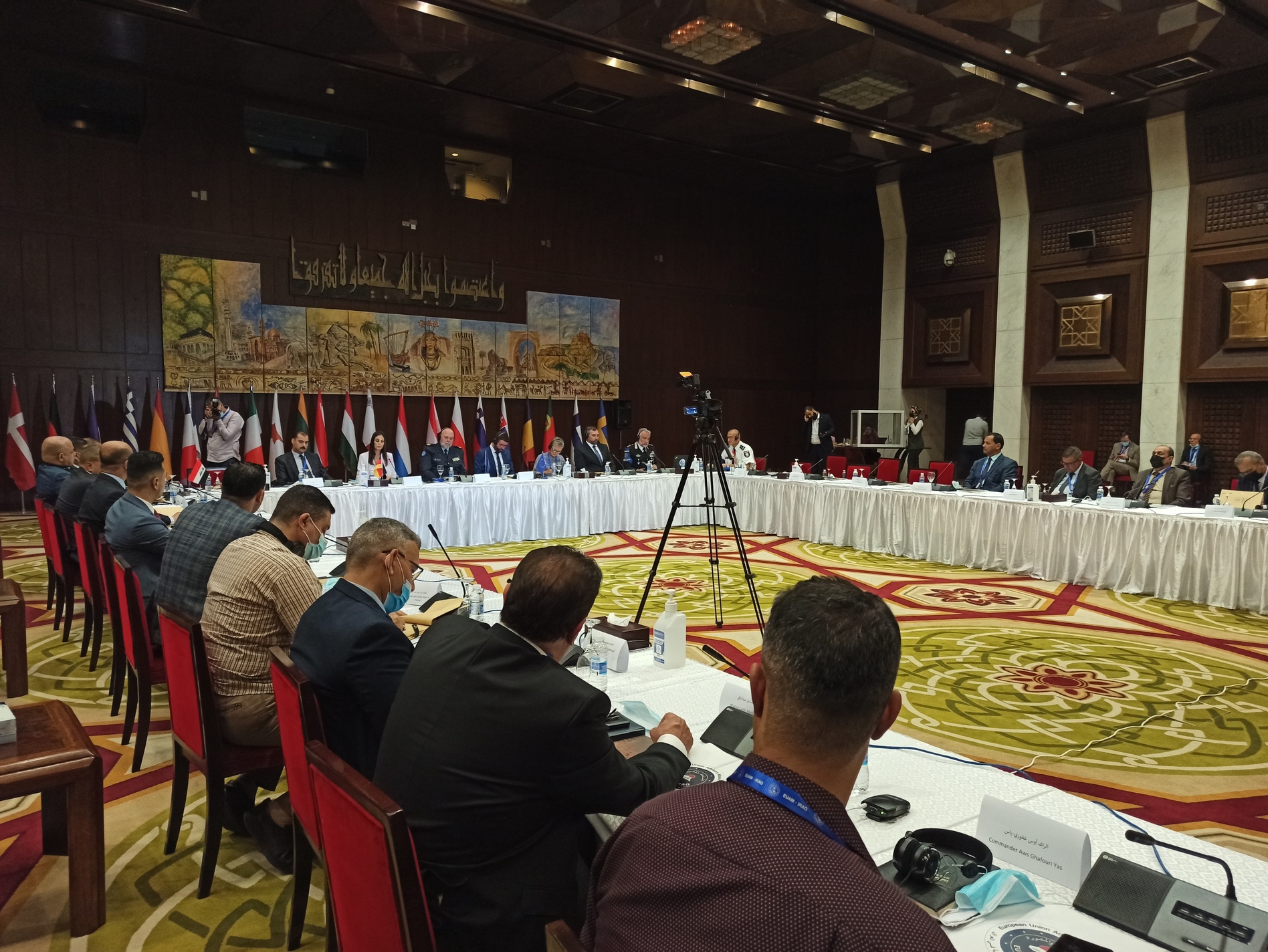 In fact, in a country like Iraq, one of the richest places on earth regarding heritage, tangible or intangible, looting and pillaging has been a way for the terrorist organisation Da'esh to finance its malicious activities. According to some estimates, the group raised up to 100 million US dollars a year by selling Iraq's cultural heritage artifacts, a source of financing that was second only to its revenues from oil.

The workshop was organized in the framework of the project The National Database for Cultural Heritage Protection in Iraq - Phase I', aiming to enhance Iraqi national capabilities to investigate culturally related crimes. Also, to hinder the international illicit trafficking of cultural artefacts, disrupt one of the most profitable funding sources for criminal and terrorist organisations, and recover stolen goods and properties through the creation of a database, amongst other activities.

Due to many years of international sanctions, internal tensions, and conflicts raged in the last two decades in the country, Iraq is currently lacking a national database for keeping track of its invaluable cultural artefacts.
The project, funded by the German government, seeks to establish such a database, allowing for collaboration with international partners, INTERPOL and law enforcement agencies.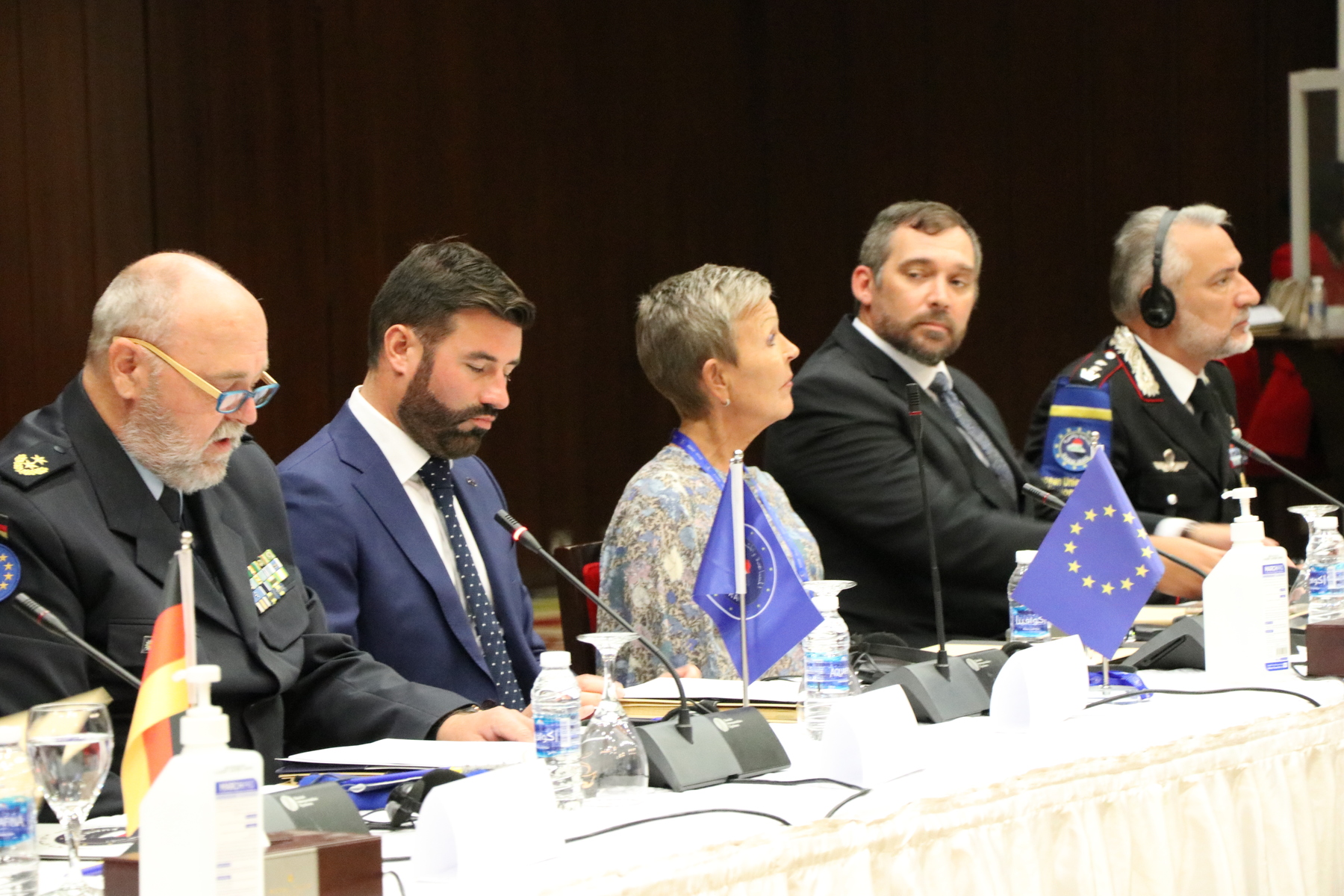 The workshop provided a space for identifying and discussing local needs for setting up the database. It gathered a considerable number of distinguished participants: representatives of the Ministry of Interior and the Ministry of Tourism, Culture and Antiquities, the Federal Intelligence and Investigations Agency, local and international police, including National Central Bureau of INTERPOL Baghdad, as well as the State Board of Antiquities and Heritage, general inspectors, IT specialists from both ministries and representatives from provinces, and international partners, such as the EU Delegation and German Embassy in Iraq.
The technical support and development of the database is provided by U.S. based company Quality Business Engineering, (QBE).
The workshop was held on 26-27.09.2021 in Baghdad.
Read more:
EUAM Iraq met with the Iraqi Minister of Culture: https://www.euam-iraq.eu/news/50
EUAM Iraq signs two new project agreements with Government of Germany: https://euam-iraq.eu/news/41
The Protection of Iraqi Cultural heritage is an essential vehicle for peacebuilding, mutual understanding and reconciliation: https://euam-iraq.eu/news/61