EUAM Iraq and Ministry of Interior organised an E-learning Course on Enhancing Institutional and Organisational Effectiveness
10-08-2023
EUAM Iraq, in collaboration with the Ministry of Interior (MoI) organised a six-day E-learning course titled "European Foundation for Quality Management Assessors (EFQM)" on enhancing institutional and organisational effectiveness. The E-learning course took place at the MoI/EUAM Iraq Joint Coordination Centre (JCC).
EUAM Iraq Senior Strategic Advisors Strategy, Planning and Institutional Reform facilitated the E-learning course that aimed for enabling the sustainable organisational and strategic development of the Ministry and enhancing a highly qualified MoI, and it is a central element to EUAM Iraq's partnership with the MoI.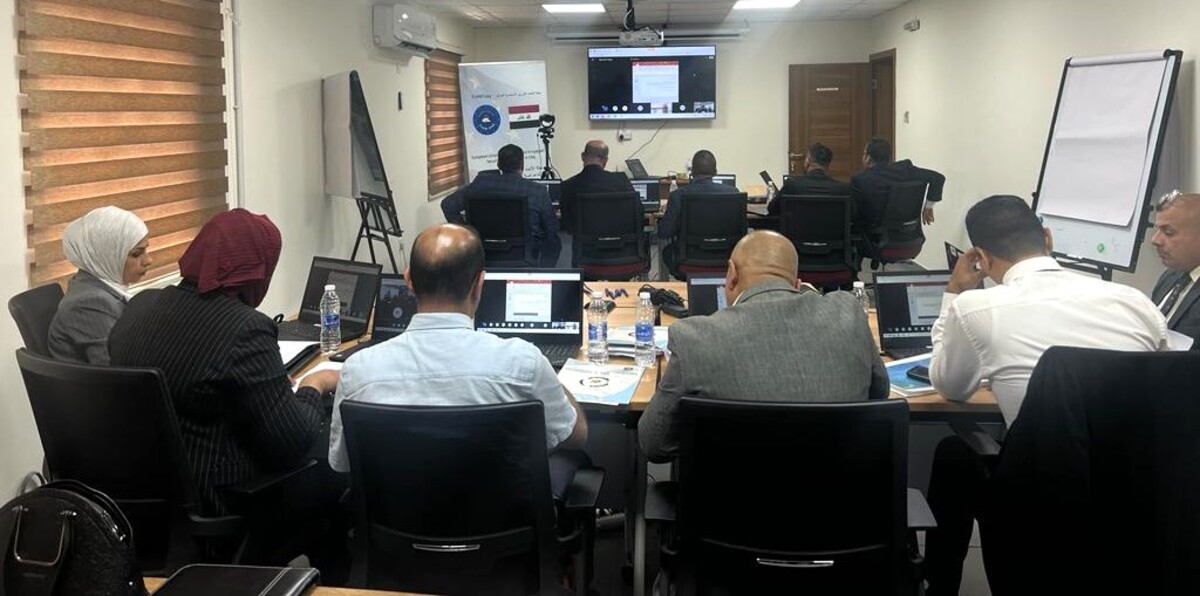 This E-learning course is a requirement from ministerial level to have a professional international standard system in evaluating the institutional performance of the MoI and done by a certified Internal Assessor. The course drew diverse participation from the senior echelons of the Ministry. Eleven assigned evaluators including two females were formally trained and participated in this E-learning course.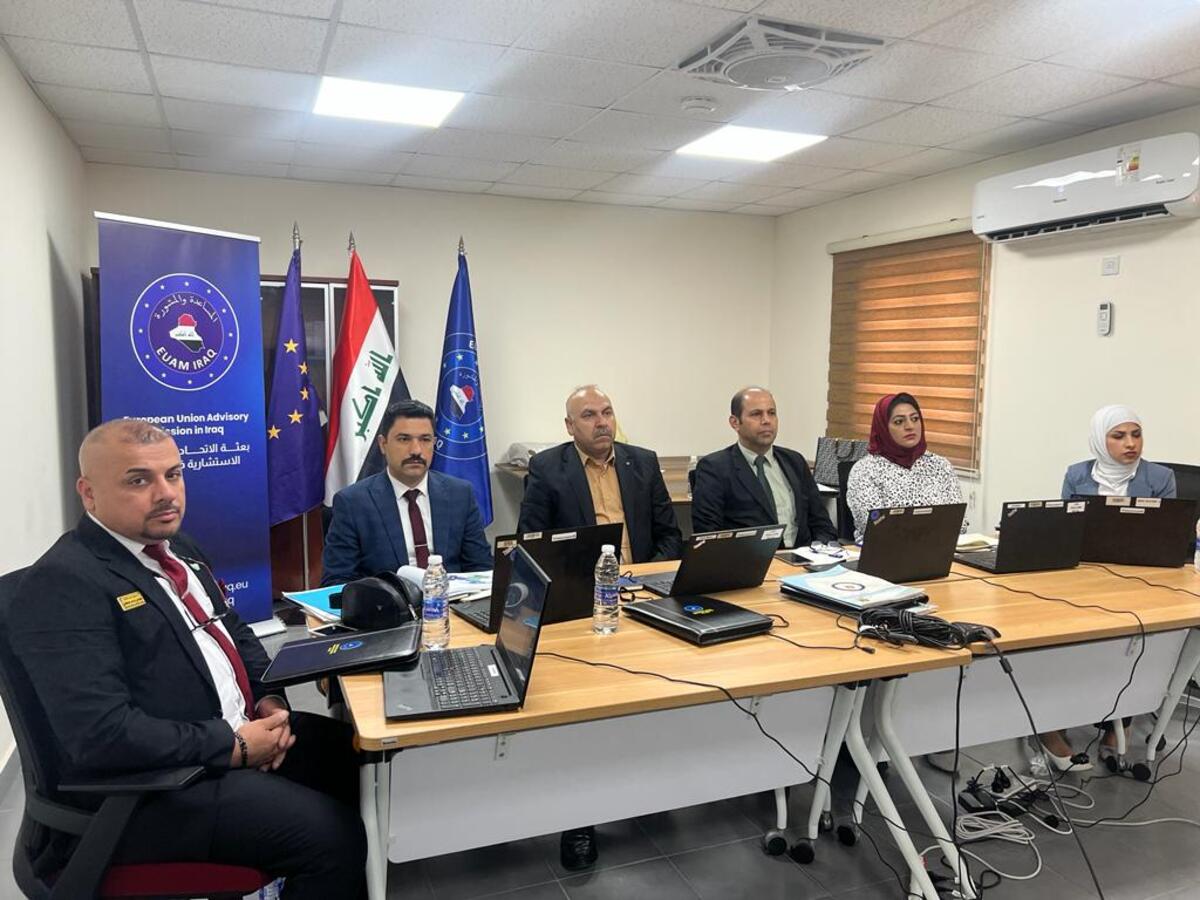 The E-learning is to further support the capacity for strategic planning and to follow up the performance results in the MoI using the international standards in the Total Quality Management TQM (the way to lead an organization as part of Total Quality). The EFQM model provides a framework allowing organisations to determine their current 'level of excellence' by using a systematic approach to evaluate and to identify where they need to improve their efforts. All evaluations will be based on an assessment of progress towards achieving the MoI Strategy Plan and the annual plans for each directorate. To have certified internal assessors with the formal competence to assess the MoI fact-based results gives national ownership and quality assurance. EFQM will enhance a more accountable, effective and efficient and resilient Ministry.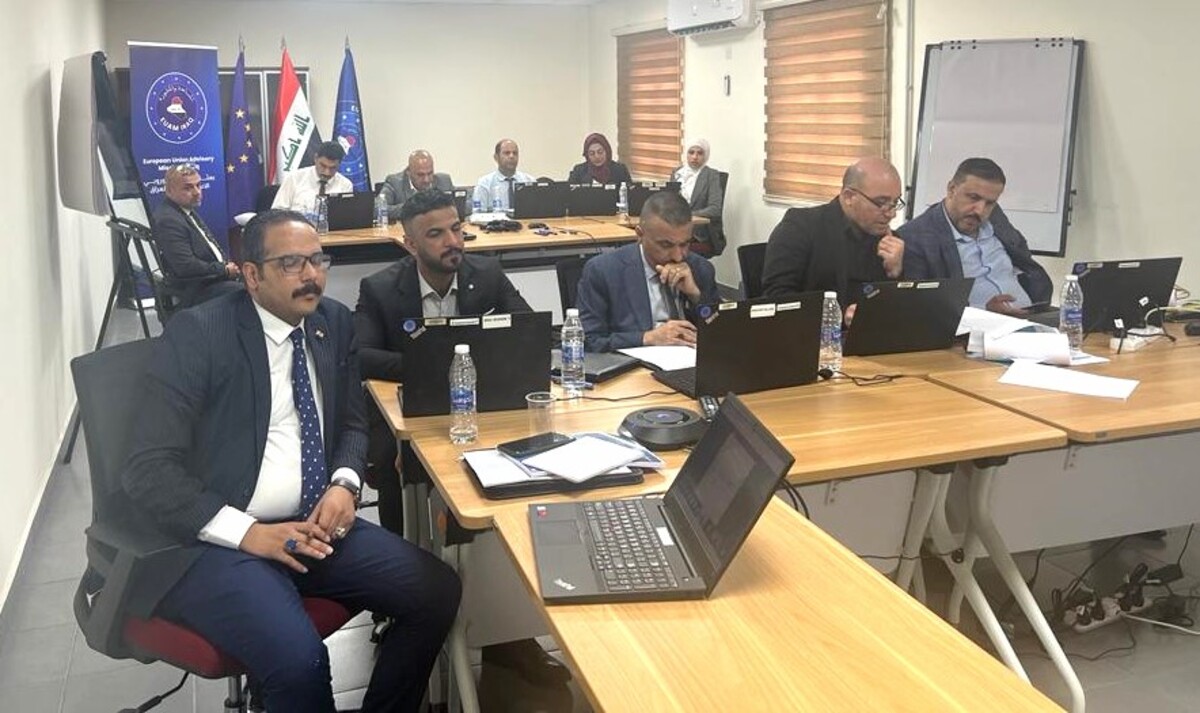 Head of Quality Management Section Brigadier General Kareem Jabar commented on the E-learning course:
"It is a new step and valuable component of SSR. The new tools, standards and principals of the EFQM will help the development of our Ministry's work and improve the work of the Ministry closer to the 'level of excellence'. The group of assessors are grateful for EUAM Iraq for getting this chance to get certified as assessors according to the international standards. I informed the Minister about the course, and he highly appreciated the support of EUAM Iraq."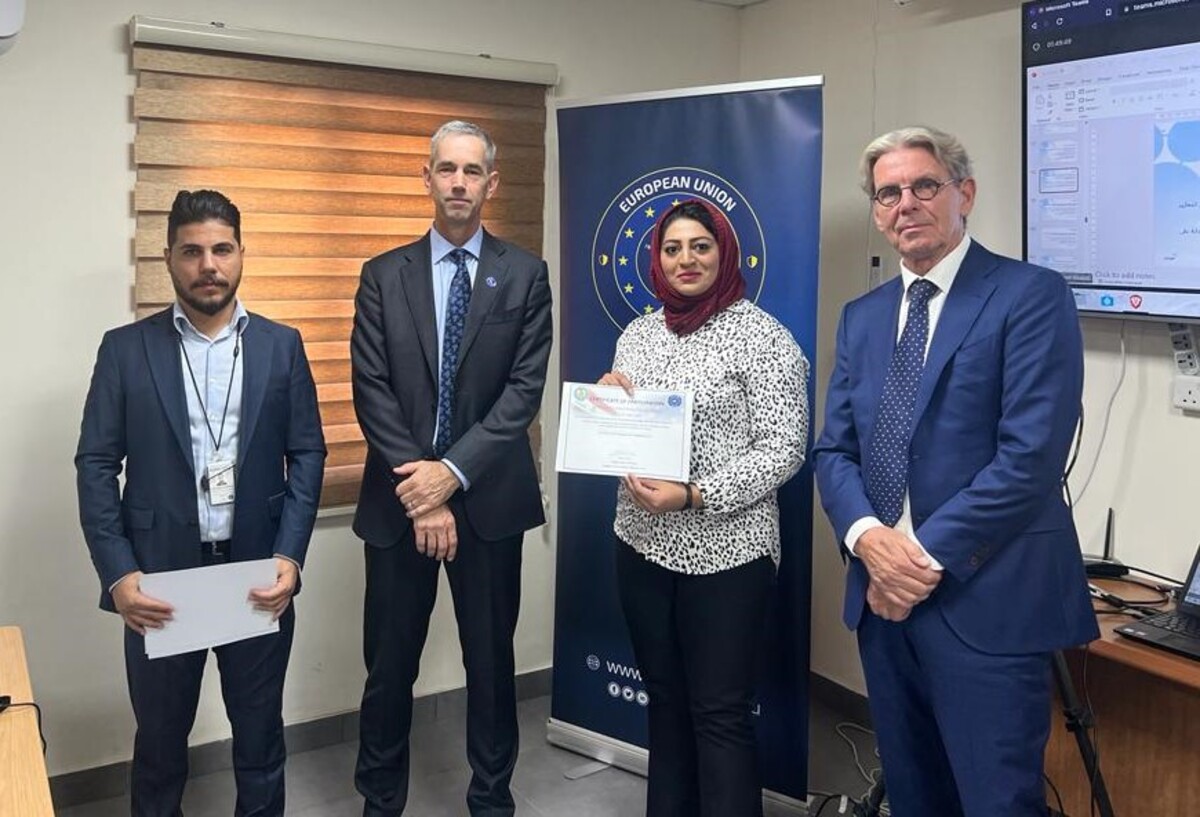 EUAM Iraq's Senior Strategic Advisor on Institution Reform Ton Grotenhuis facilitating the workshop commented:
"It was nice to find a motivated group assessors who had long course days and were working hard. All were very engaged and imbued with the importance for the MoI to complete the course. I have confidence that this group assessors will make the MoI more effective and efficient. The MoI participants of this course will be the first certified assessors of all Ministries."