Strengthening EU-Iraq cooperation: EUAM Iraq Hosts The EU Confidence Building Workshop
13-07-2023
Between 5-6 July, the EU Advisory Mission in Iraq (EUAM Iraq) organised the EU Confidence Building Workshop in collaboration with the EU Delegation to Iraq, the European Commission's Service for Foreign Policy Instruments; and EU Facilities and Agencies. This significant event showcased the EU's integrated approach and its diverse range of tools available to provide further support to Iraq.
Attended by nearly 50 Iraqi participants, who were nominated by the Ministry of Interior and the Office of the National Security Advisor, the workshop aimed to foster dialogue and cooperation between the EU and Iraq.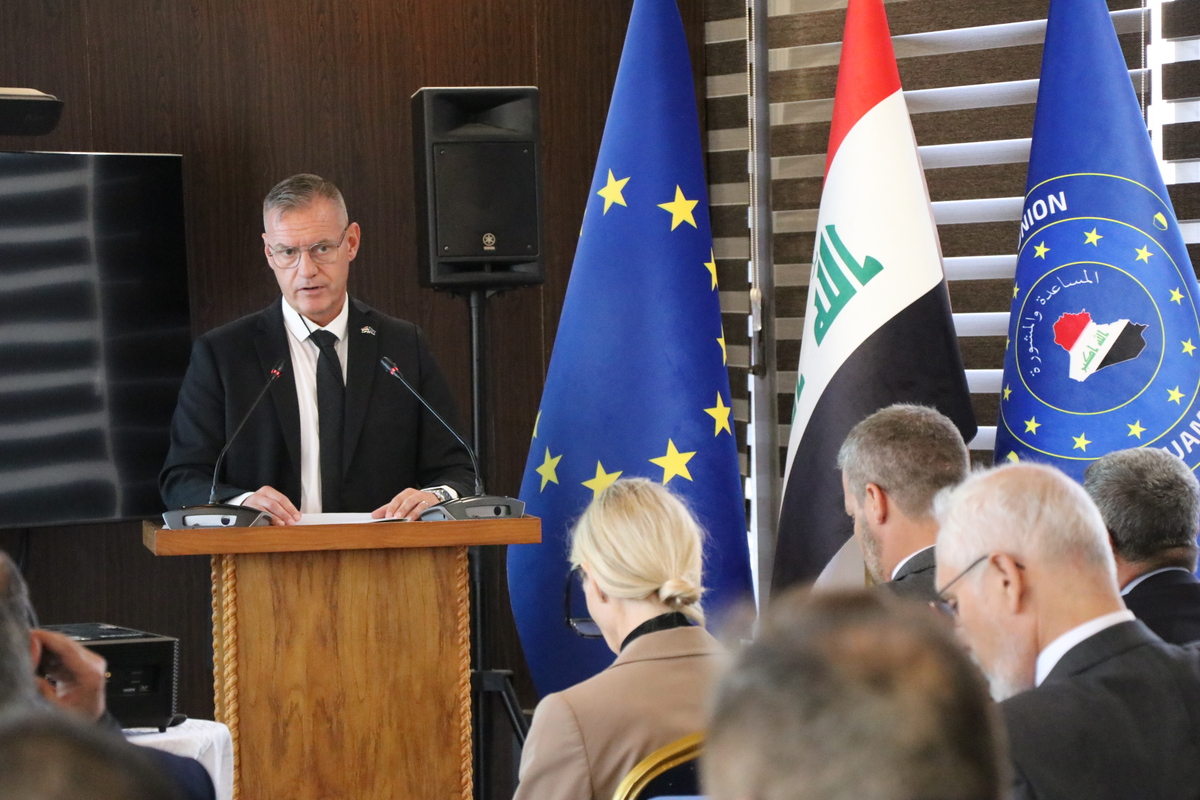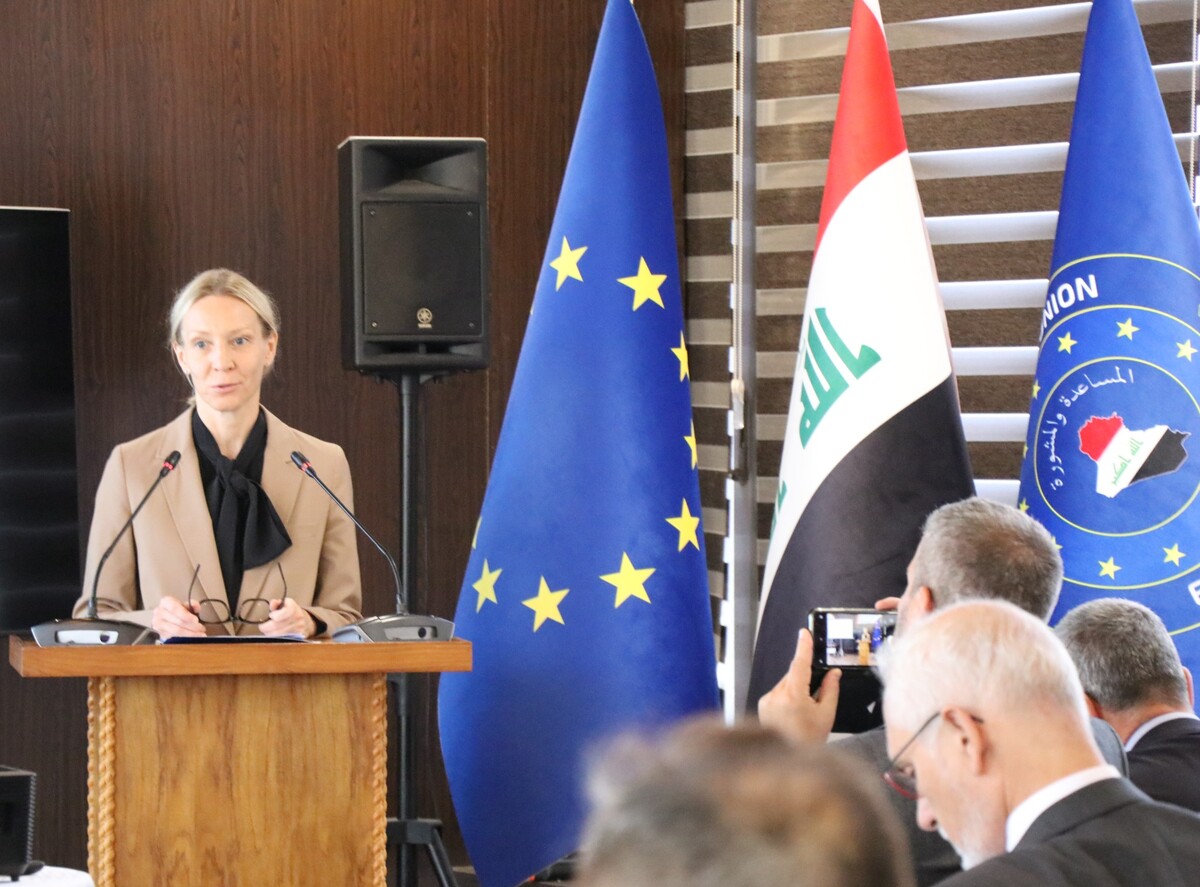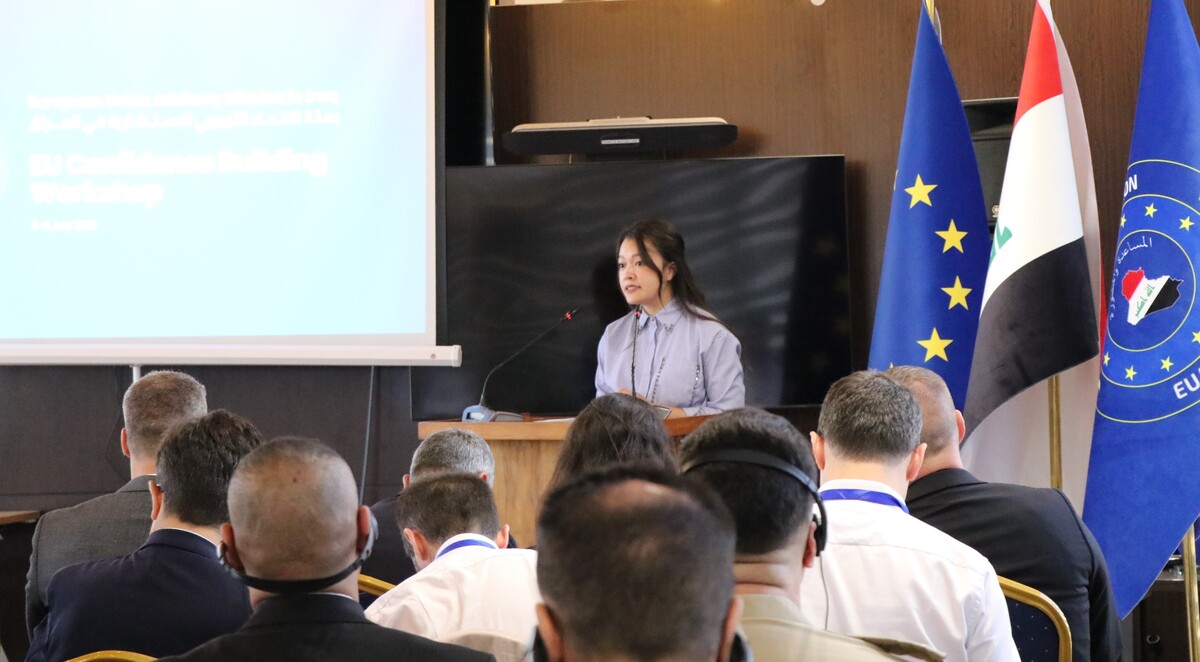 The first day of the workshop featured presentations from various EU-funded projects. Each project outlined its scope, content, and shared concrete examples of successful implementation in other countries. This enabled the Iraqi participants to gain insights into the potential applicability of these projects to Iraq's specific context and needs.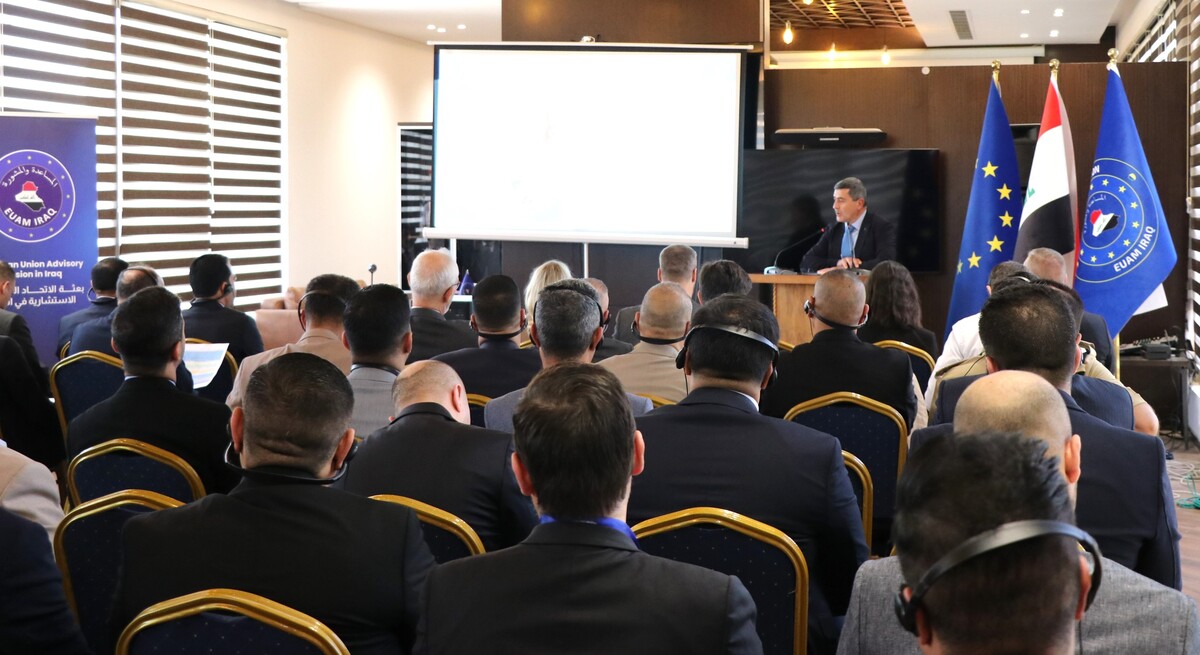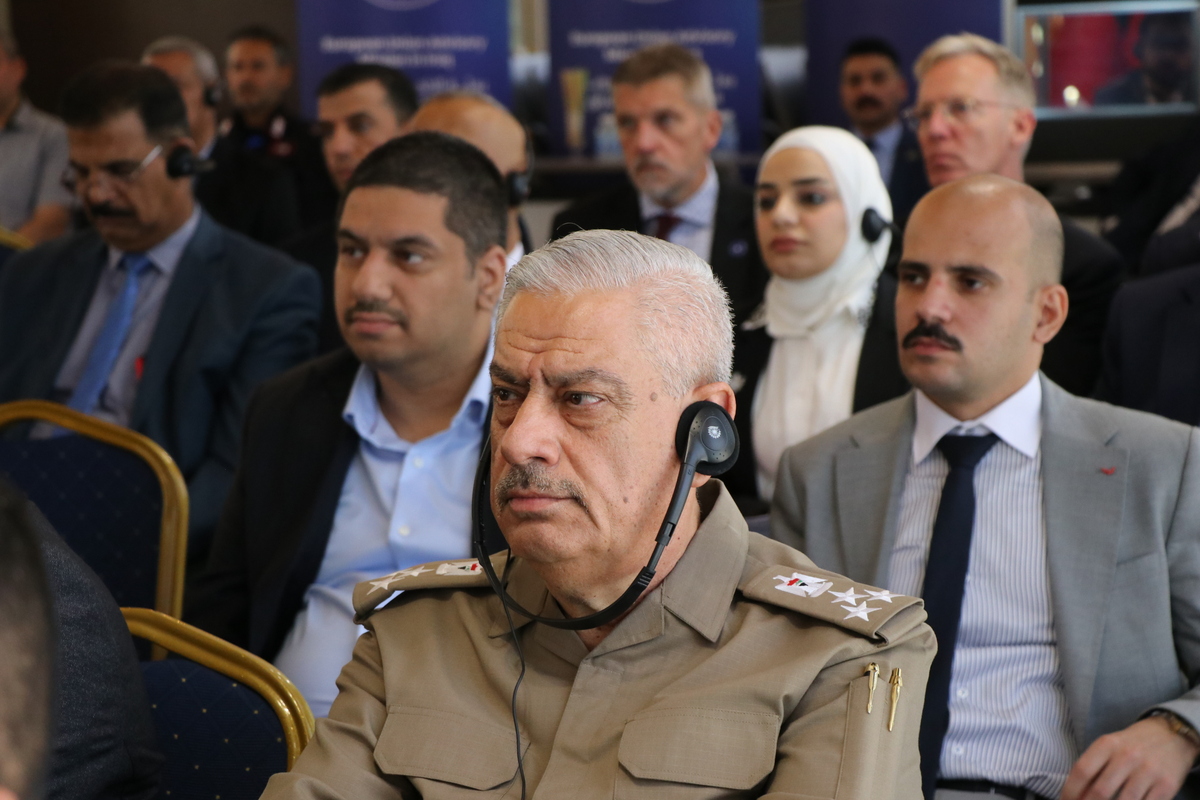 On the second day, Iraqi participants engaged in productive roundtable discussions with experts from each project and EUAM Iraq. The discussions revolved around tailoring the projects to Iraq's requirements and reaching a mutual understanding of the way forward. Participants actively explored avenues for cooperation and discussed security threats from a rule of law perspective, specifically focusing on the full Counterterrorism Cycle and Organised Crime.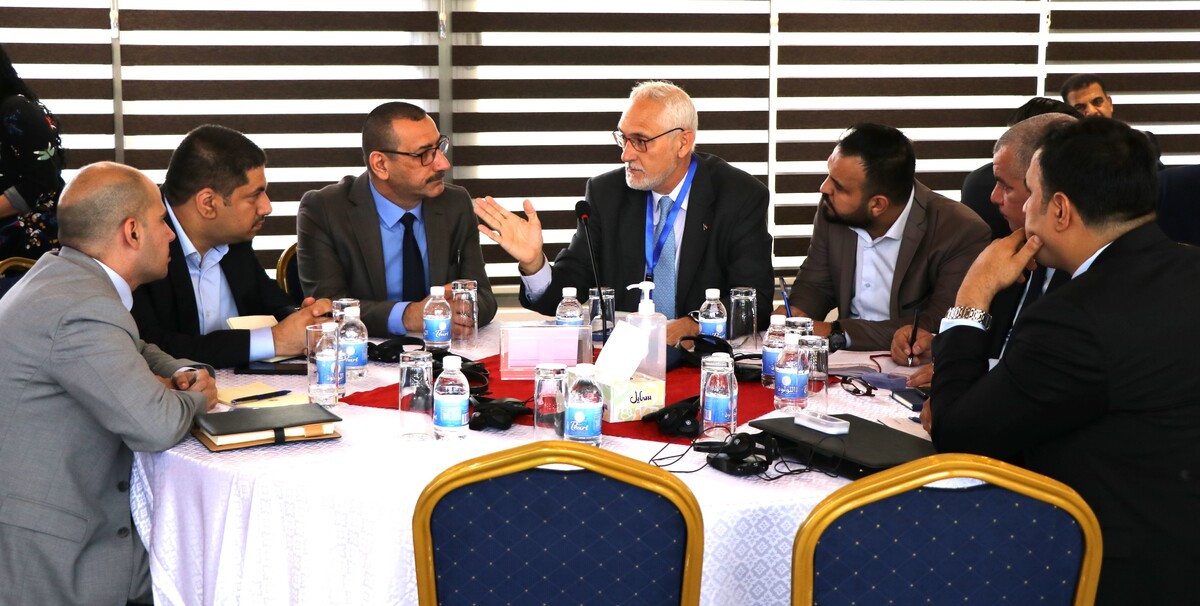 The discussions generated significant interest among the participants, which will lead to further engagements in the aftermath of the event. EU experts reported fruitful technical discussions and expressed their appreciation for the opportunity to better understand Iraq's context and specific needs for future cooperation.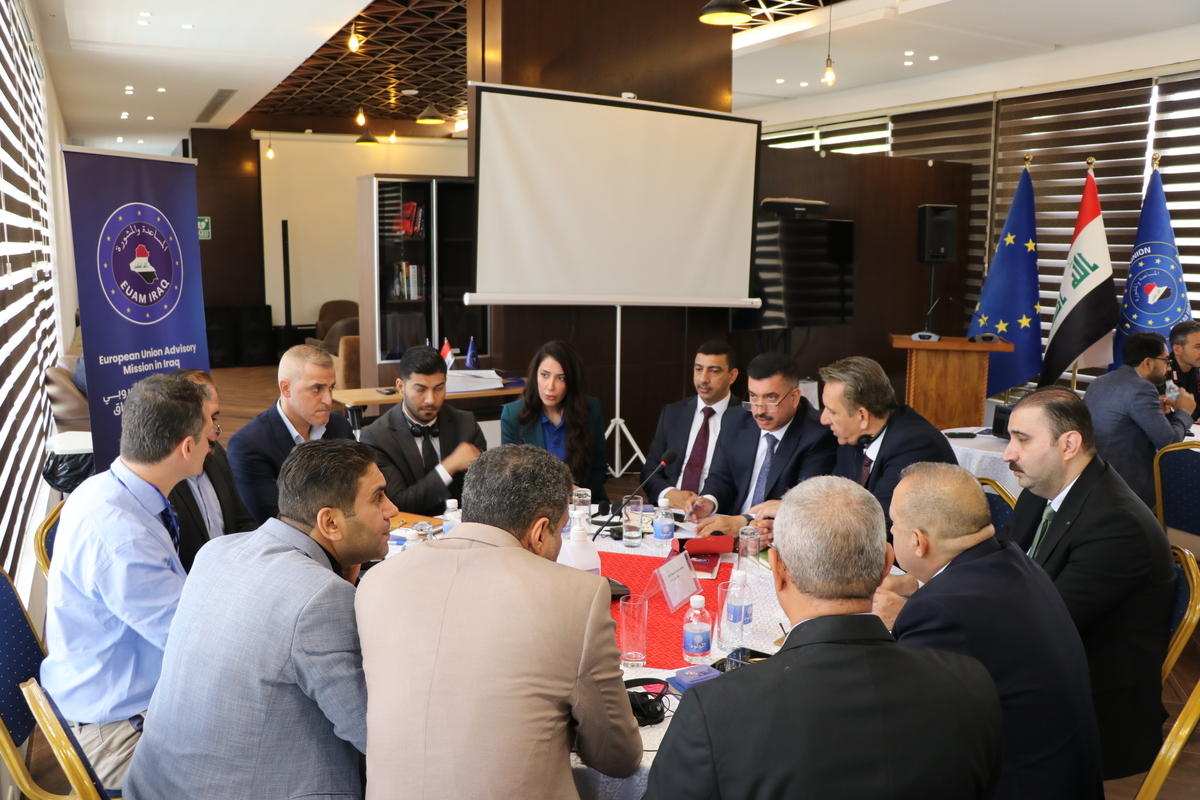 Through this EU Confidence Building Workshop, the EU showcased its commitment to strengthening cooperation in Iraq, emphasising the significance of a comprehensive approach to security. By leveraging its expertise in counterterrorism, organised crime, criminal justice, and law enforcement, the EU aims to support Iraq in building a safer and more resilient society.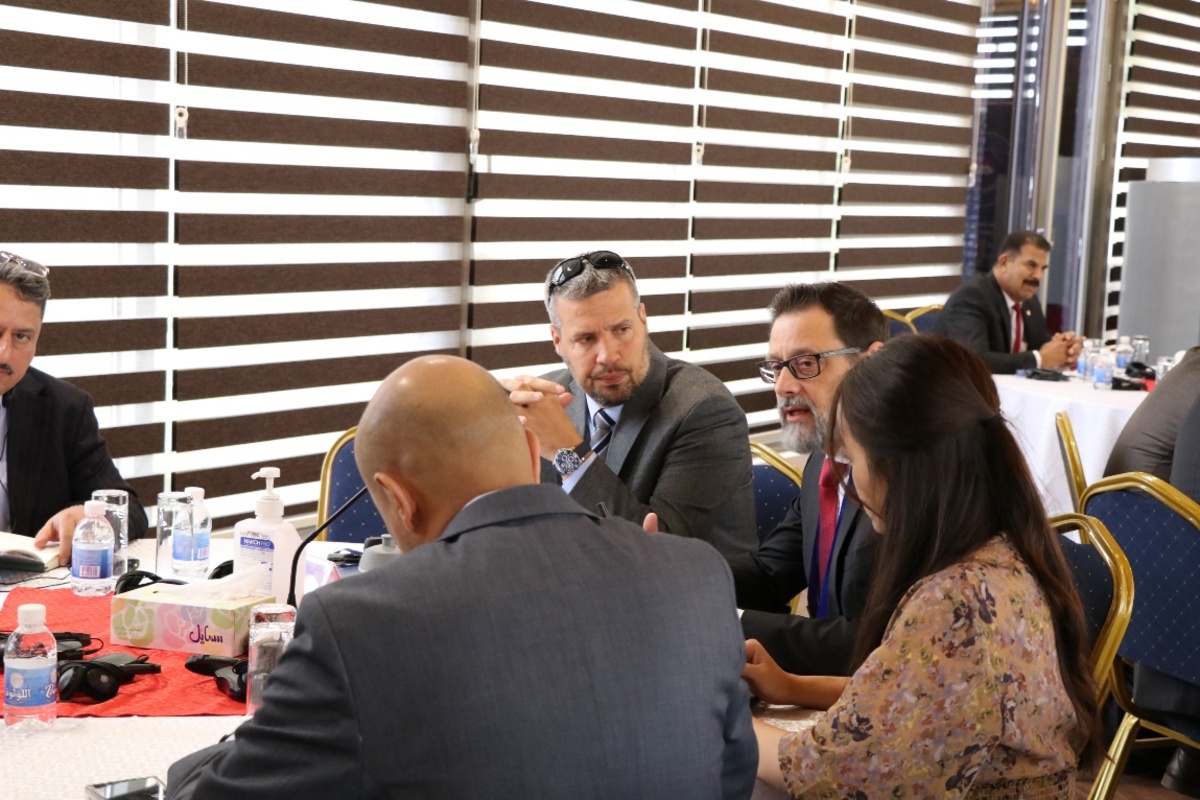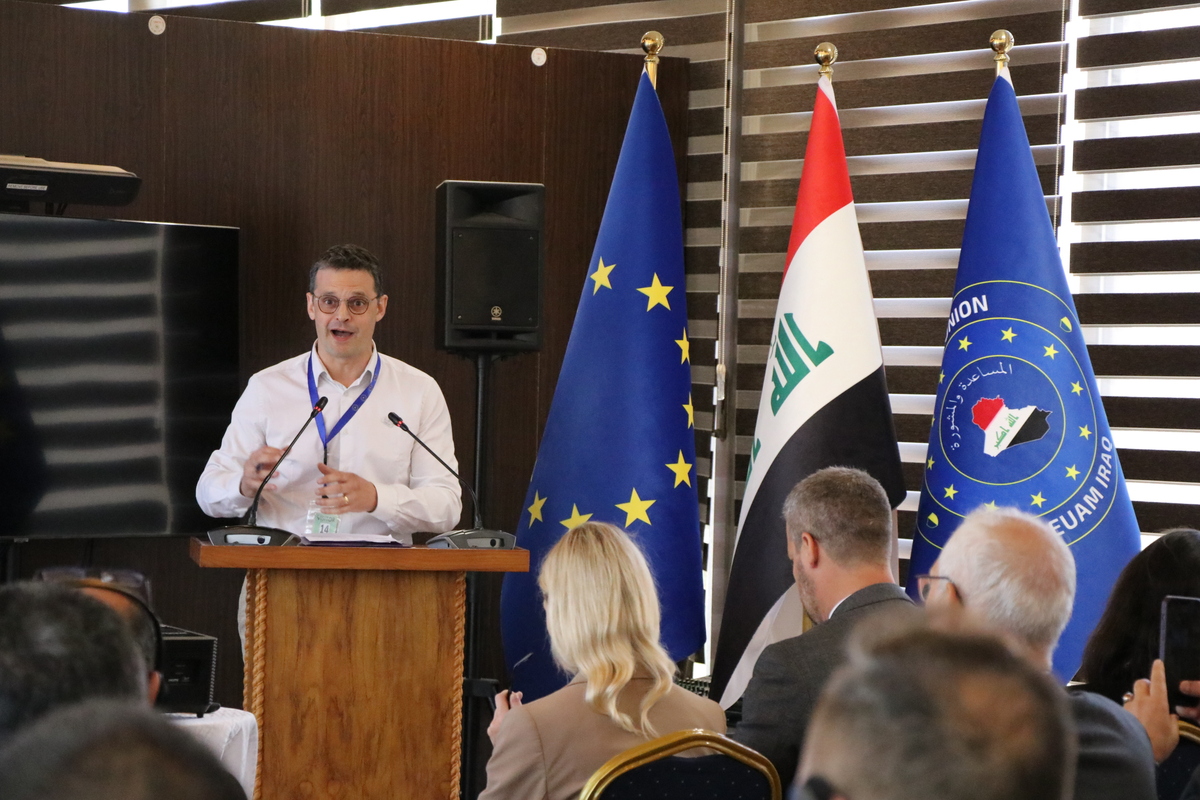 View Album on Flickr: https://flic.kr/s/aHBqjAMghq