EUAM Iraq's Welfare Committee: Ensuring the Well-being of Mission Members in a Challenging Environment
31-05-2023
EUAM Iraq is a mission operating in a restricted environment. This means that in addition to the daily advisory work we carry out as a mission, taking care of the wellbeing and mental health of our mission members is crucial. In this article, we shed some light on the mission life after working hours – organised with the help of our dedicated Welfare Committee.
Working in foreign missions can be an incredibly rewarding experience, allowing individuals to contribute to international peace, security, and development. However, it is important to recognise that missions, such as EUAM Iraq, often involve operating in challenging environments where members face various hardships such as limited freedom of movement.
Therefore, EUAM Iraq has a Welfare Committee, dedicated to supporting the physical and mental health of mission members, while also promoting social cohesion between colleagues as well as cultural awareness. Composed of voluntary mission members, the Welfare Committee coordinates various indoor and outdoor activities that promote team spirit and create a good social and working environment.
EUAM Iraq Welfare Committee:
"We are very glad that after years of preparation and taking into account the security situation in the country, we have recently been able to organise visits to historical landmarks like the Iraqi National Museum, the Crossed Swords monument or Martyr's Memorial in Baghdad, providing opportunities for mission members to gain an understanding for the local context and culture of the country."

Mission member Francesco Progida, Senior Strategic Adviser on Cultural Heritage Protection:
"Working on cultural heritage protection, getting a sense of the wealth of cultural artifacts and historic layers that the museum displays, has not only been important for myself in my position as a Cultural Heritage Protection adviser, but for other mission members as well. With visits like these, we are able to get an invaluable sense of the historic and cultural context we are operating in."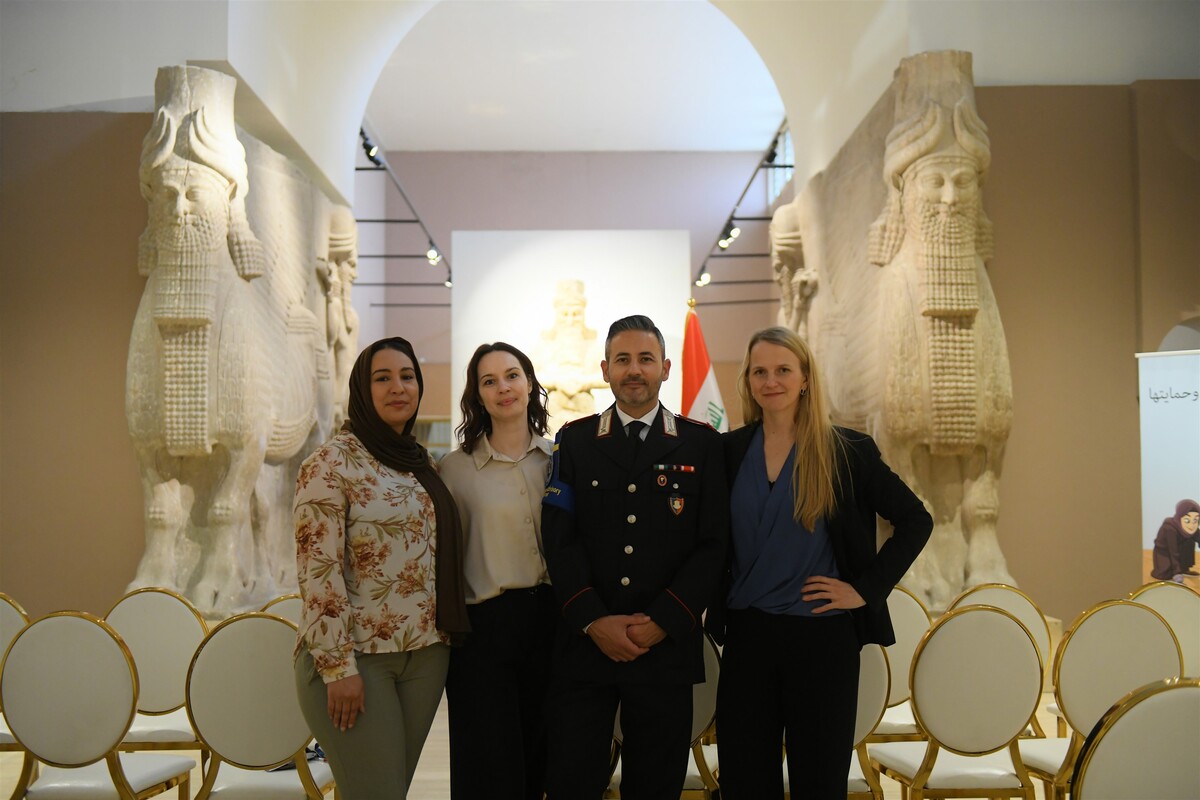 EUAM Iraq mission members at the Assyrian hall of the Iraqi museum standing between the two lamassu (Assyrian protective deity)
Recently, daytrips to the ancient city of Babylon have also become a reality. Mission member Raila Puurunen, Head of Project Cell: "Four and a half years ago, when I joined the Mission, I would have never thought a visit like this could be possible, considering our limited movements and later the COVID restrictions. For me, seeing Babylon was a great experience – to gain appreciation for the vast history and culture of Iraq and thereby add understanding and depth to our daily work and interactions."

Ishtar gate – the entrance to Babylon city, dedicated to the goddess of love, beauty, war and peace / EUAM Iraq mission members on the street of procession / Overview of Babylon city complex from afar
The Welfare committee also encourages mission members to propose welfare activities or take the initiative to organise something themselves with the support of the Committee and the facilities and equipment offered by the Mission. For example, Mission colleagues organised a remarkable Halloween celebration last year with decorations, special foods and impressive costumes which became a wonderful team-building experience for the whole mission.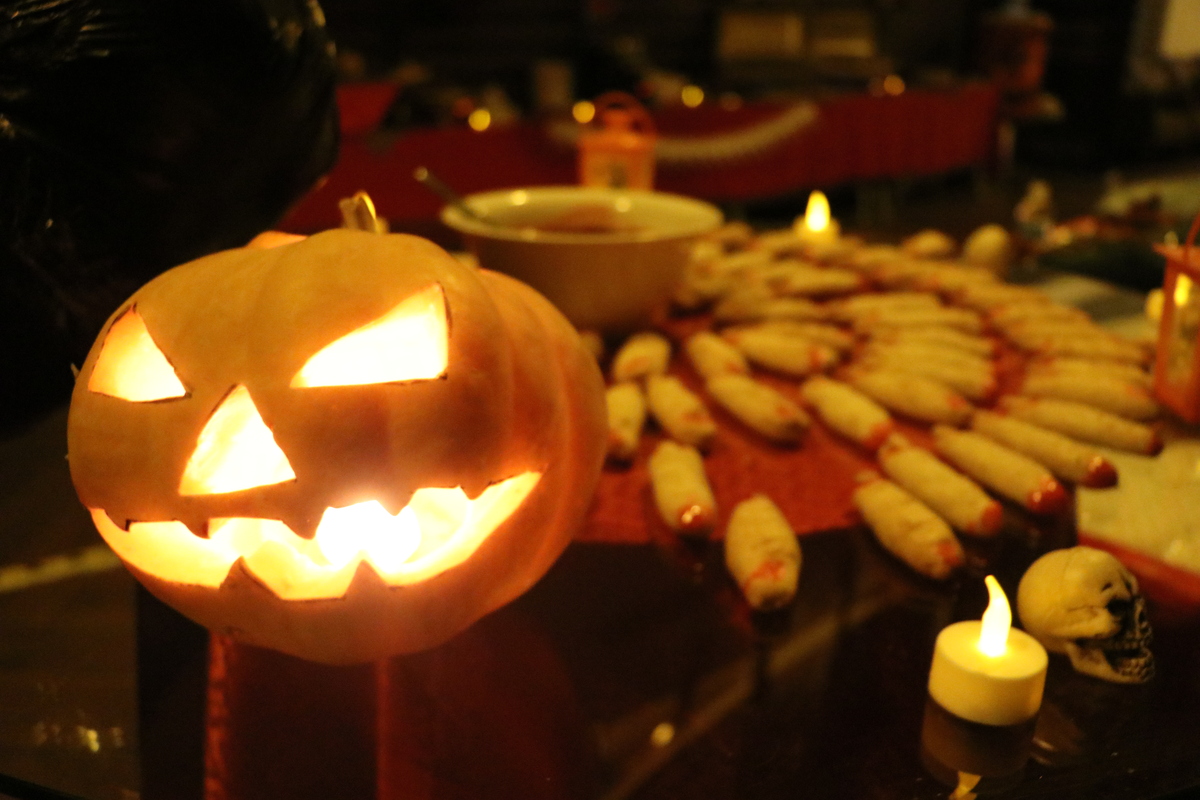 'Finger food' at the Halloween celebration
All in all, EUAM Iraq, as any other organisation, is constantly working on the best ways to support the wellbeing and work-life balance of our colleagues, which is especially important in a mission context. Therefore, the Welfare Committee is glad to create opportunities for engagement, cultural exposure, and team building through its activities, with the aim of our colleagues to thrive and carry out their work in supporting the Iraqi security sector reform in the best possible way.