New advisory series: EUAM Iraq in support of effective Security Sector Reform development and coordination
30-05-2023
In a stride towards enhancing security and stability in Iraq, the European Union Advisory Mission in Iraq (EUAM Iraq) has embarked on a new initiative, launching a series of advisory sessions dedicated to advancing comprehensive Security Sector Reform (SSR) in Iraq. With a focus on good security sector governance, human rights, and international cooperation, EUAM Iraq's advisory sessions aim to unlock Iraq's security potential and pave the way for a safer and more prosperous future.
Building on a productive relationship with the Iraqi Government, EUAM Iraq has kicked off a series of advisory and working sessions to support with the development of SSR Framework and Strategy. This collaboration prioritises the development of a robust and actionable reform strategy, the establishment of clear frameworks, effective coordination mechanisms, and the cultivation of a culture of integrity within the security sector.
The framework is to encompass the overarching principles, strategies, and goals that will guide the transformation of Iraq's security sector. By collaborating closely with the Iraqi Committee on Security Sector Reform, EUAM Iraq seeks to ensure that the approach reflects the aspirations and needs of the Iraqi people.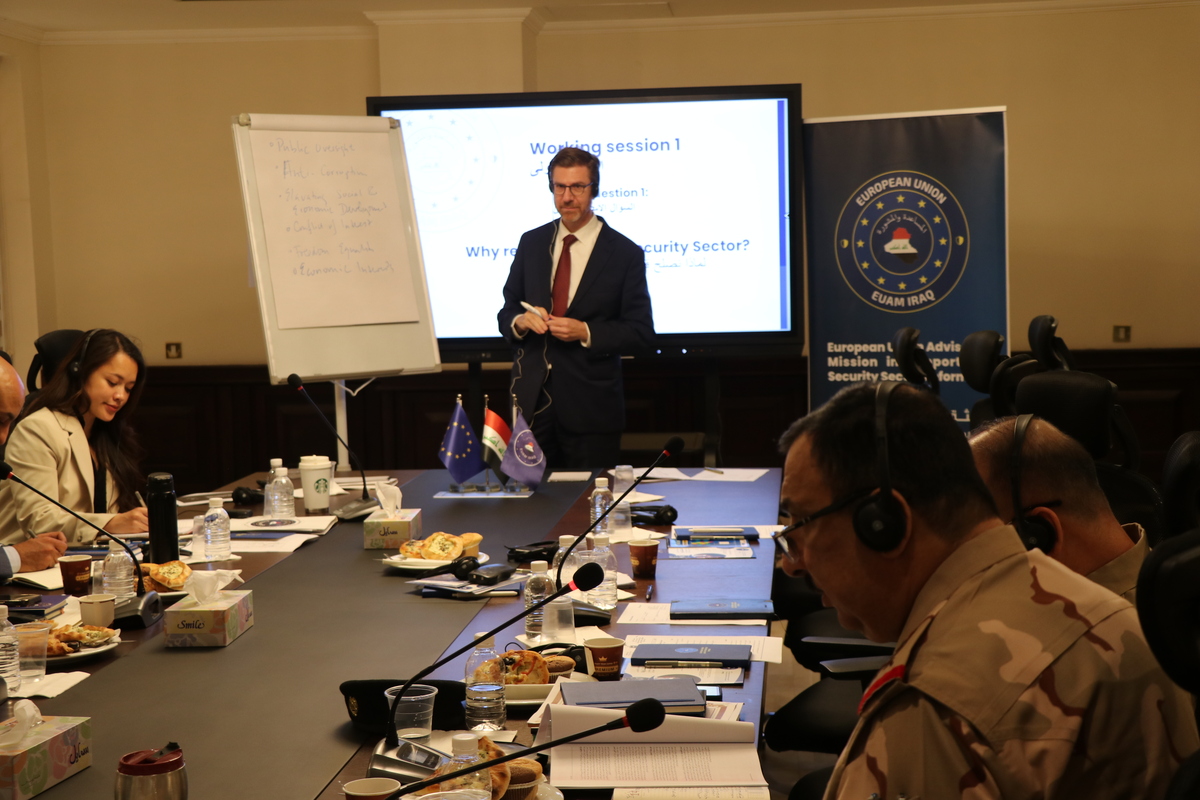 EUAM Iraq recognises that sustainable security in any country requires a strong and accountable security sector governed by the principles of transparency, efficiency, and respect for human rights. Recognising the complex nature of institutional reforms, EUAM Iraq employs a multi-faceted approach that combines advisory and working sessions. These sessions serve as a platform for exchanging expertise, sharing best practices, and jointly developing strategies and policies. Through this collaborative process, EUAM Iraq supports the Iraqi Committee on Security Sector Reform in identifying areas for improvement, addressing challenges, and formulating effective solutions tailored to Iraq's unique context. The continuous dialogue nurtured in these sessions fosters trust, encourages innovation, and enables the EUAM Iraq to provide targeted and informed advice.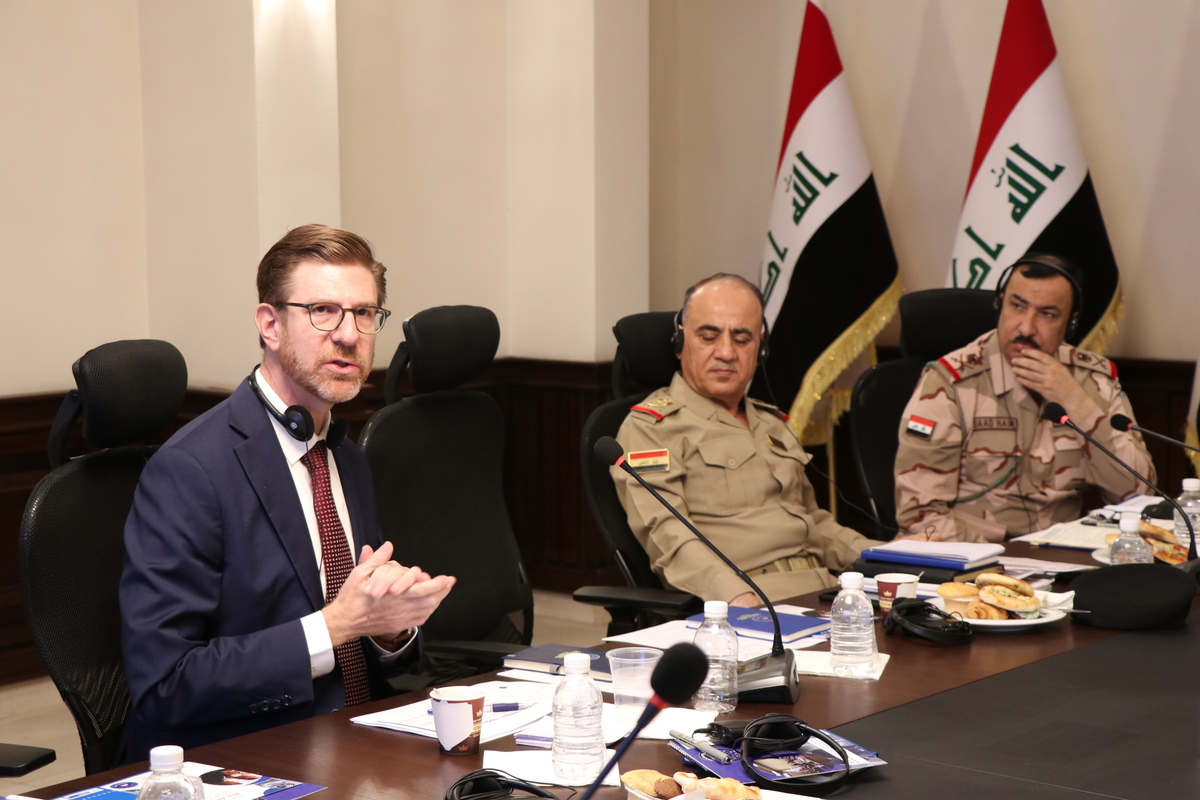 In the words of Ms Markéta Haase, EUAM Iraq's Senior Strategic Adviser, Security Sector Reform Coordination:
"We appreciate the trust and cooperation of the Iraqi Committee and are encouraged by their commitment and collaborative effort in our sessions. These sessions are a platform for in-depth discussions, where all stakeholders' perspectives are considered. The goal is to ensure that the national process is comprehensive, inclusive, and remains connected to the fundamental purpose of the institutional reforms. We build on an understanding of the underlying challenges and complexities faced by the Iraqi security sector. This understanding provides a solid foundation for the Government to devise effective strategies and policies that address the root causes of instability, while fostering a resilient security sector and sustainable peace in Iraq."
Recognising the need for a coordinated approach, EUAM Iraq works to enhance the coherence of international efforts in supporting security sector reform in Iraq. By fostering partnerships with other key stakeholders, including international organisations and donor countries, EUAM Iraq seeks to align strategies, promote synergies, and avoid duplication of efforts. This integrated approach maximises the impact of collective action and contributes to a more effective and sustainable security sector reform process in Iraq.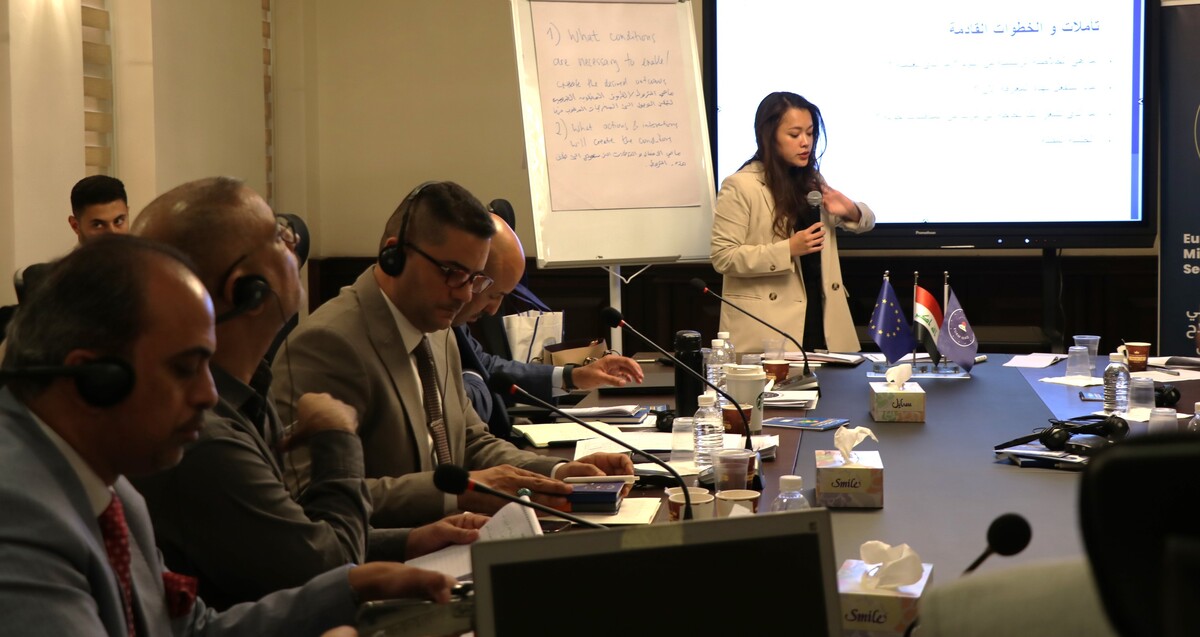 Dr Saifaldin Zaman Al-Darraji, the Chairman of the Support Committee on Security Sector Reform commented the cooperation as follows:
"As a Committee, we are deeply committed to making tangible progress with the reform of Iraq's security sector. A productive cooperation with international partners is very important to us. We are grateful for the strong support and valuable advisory provided by EUAM. EUAM helps us build a conducive environment for our work and, through their facilitation of these meetings, we make advancements in outlining concrete actions, timelines, and benchmarks to achieve our desired end state for Iraq's security sector. Our joint effort demonstrates the power of collaborative partnerships in shaping a brighter future for Iraq and its people."
EUAM Iraq's unwavering commitment to supporting security sector reform in Iraq is a testament to its dedication to assist the Iraqi-owned and Iraqi-led process to foster stability in the country. Through the provision of strategic advice, EUAM is contributing to Iraq's journey towards a transformed and resilient security sector. As a result of these efforts, Iraq is poised to develop a comprehensive security sector reform framework and benefit from improved coherence among international actors.