Europe Day 2023: the EU Delegation to Iraq and EUAM Iraq hosted over 400 international and Iraqi guests including the Minister of Interior
14-05-2023
For Europe Day, over 400 guests from Embassies of EU Member States and other countries, plus key international and Iraqi partners, joined the European Union Delegation to Iraq and EUAM Iraq.
The European Union Ambassador to Iraq, Mr Ville Varjola, confirmed the EU's "continuous support to Iraq's stability, sovereignty, and prosperity."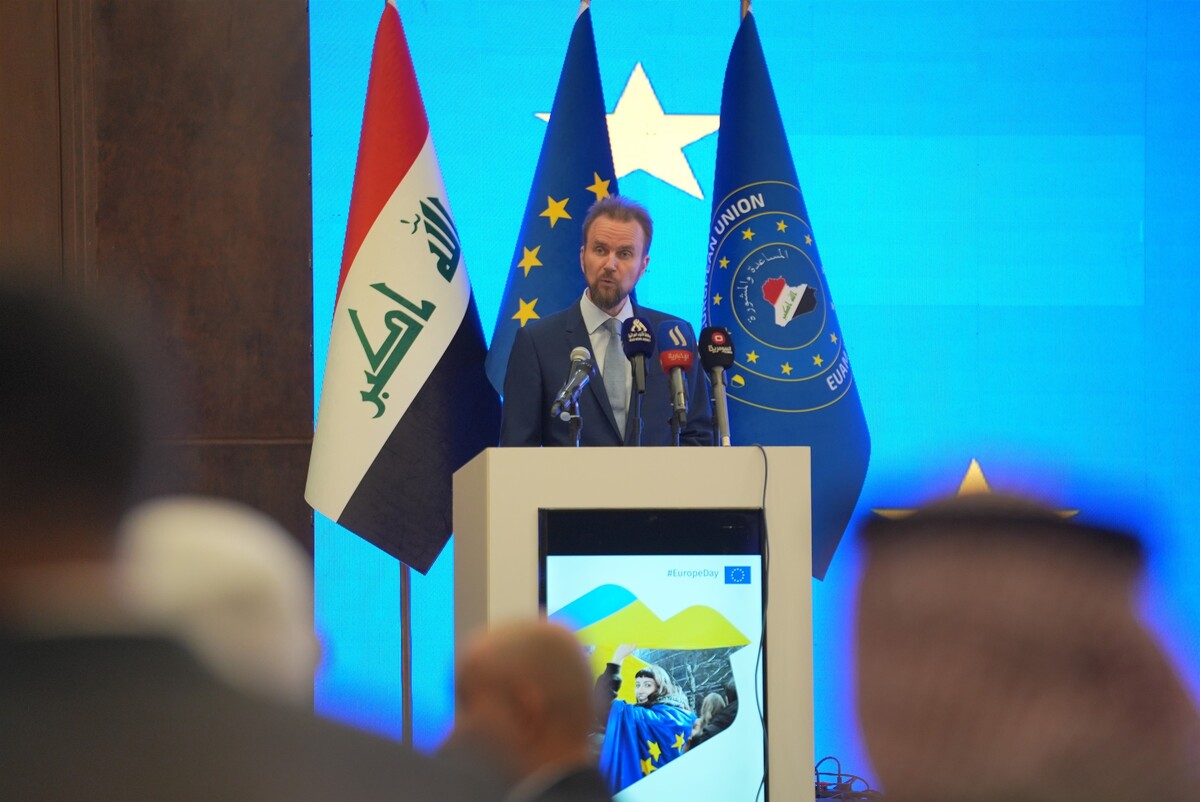 The Head of the EU Delegation to Iraq, Mr Ville Varjola, during his keynote address for Europe Day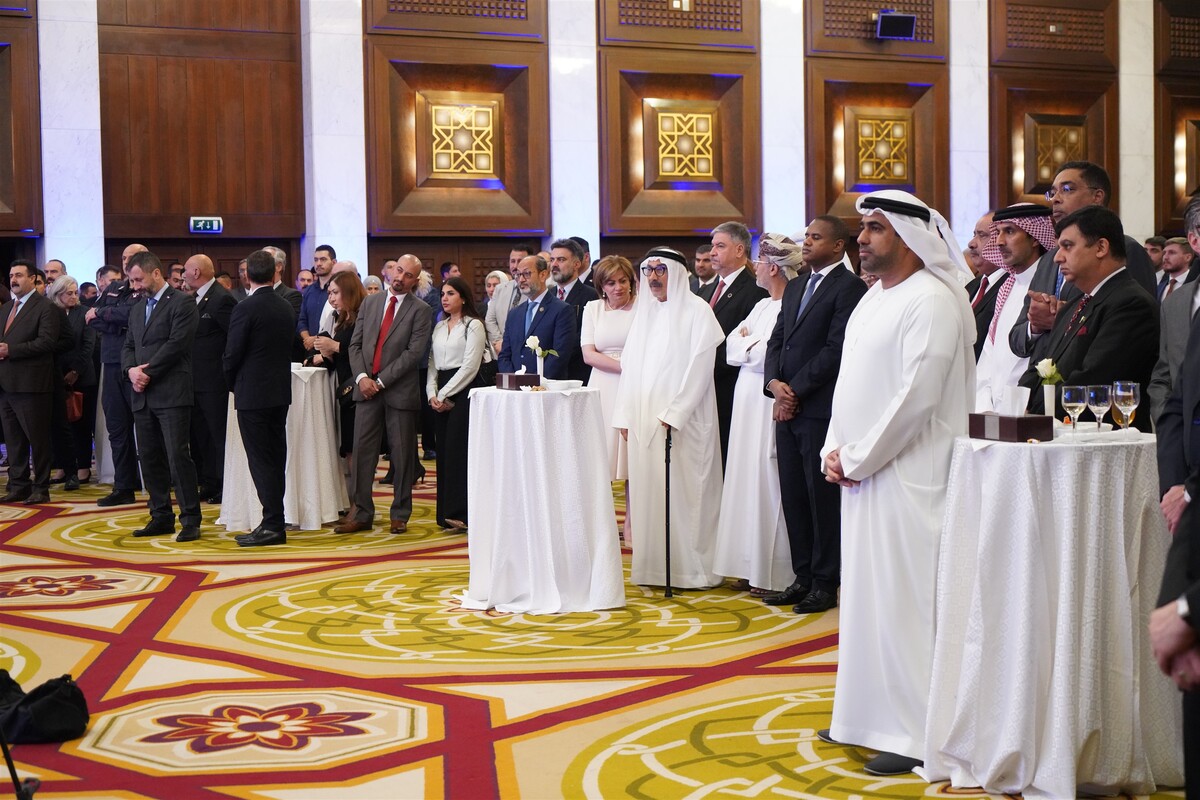 More than 400 international and Iraqi guests participated in the Europe Day event in Baghdad


In his address, EUAM Iraq Head of Mission, Mr Anders Wiberg, commended the "outspoken commitment" of the Iraqi leaders "who are spearheading efforts to institutionalise modern policing and effective inter-agency cooperation in the Iraqi civilian security sector."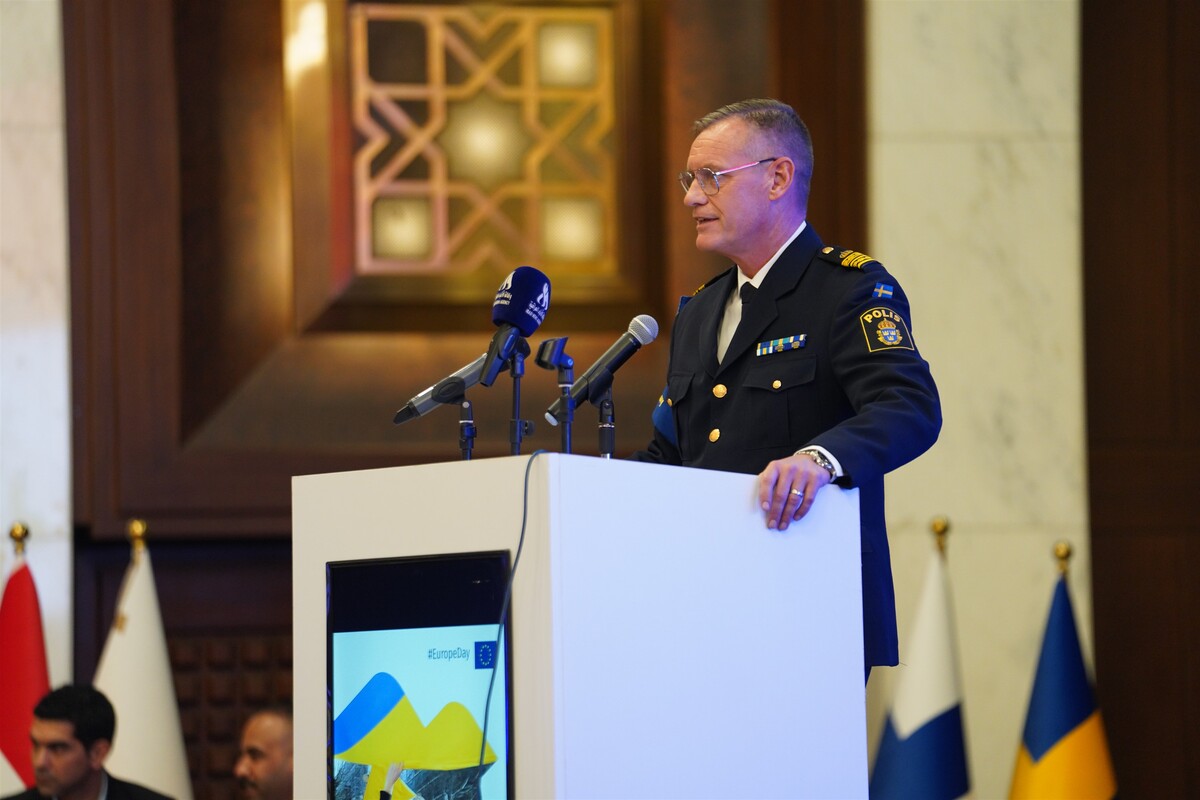 The Head of EUAM Iraq, Mr Anders Wiberg, delivering his Europe Day speech

On his part, Iraq's Minister of Interior, Mr Abdul Amir Al-Shammari, invited the "European Union and EUAM Iraq to support the security services of the Ministry of Interior" and "to open a new prospect for cooperation after many years of cooperating with the EU which were very useful."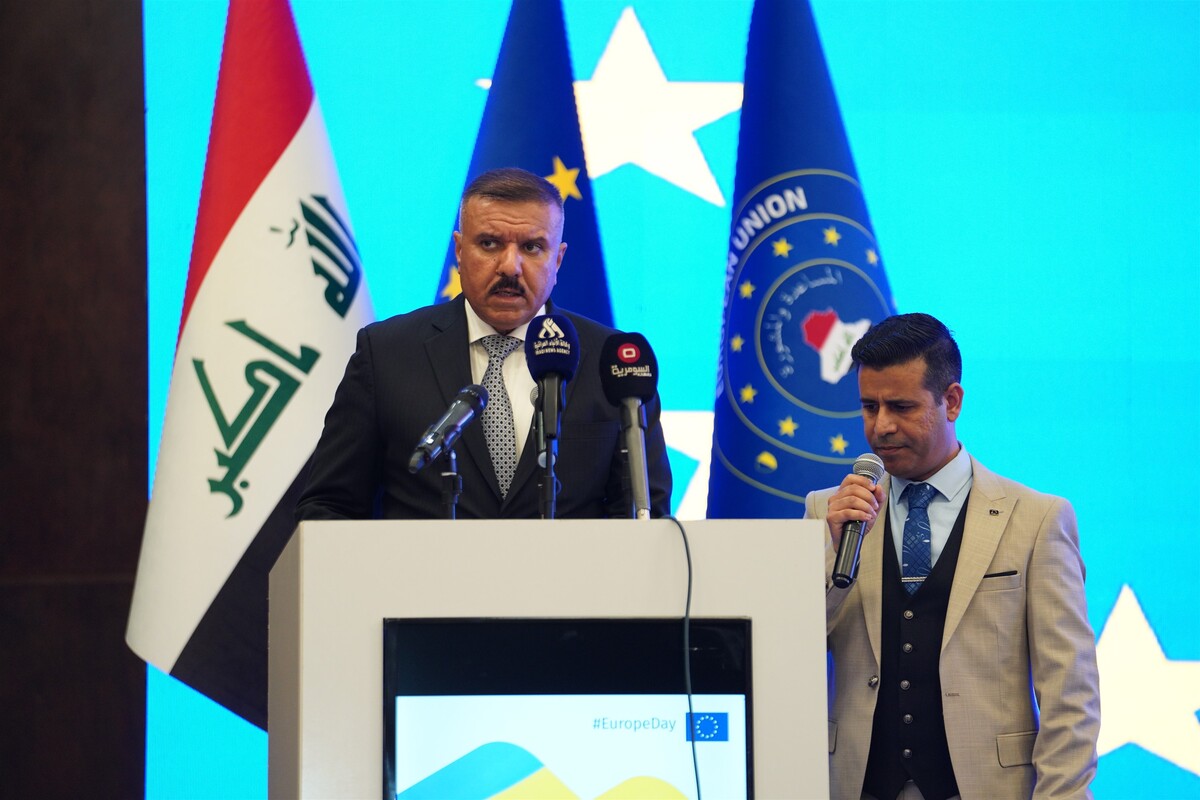 The Iraqi Minister of Interior, Mr Abdul Amir Al-Shammari, addressing the Europe Day hosts and guests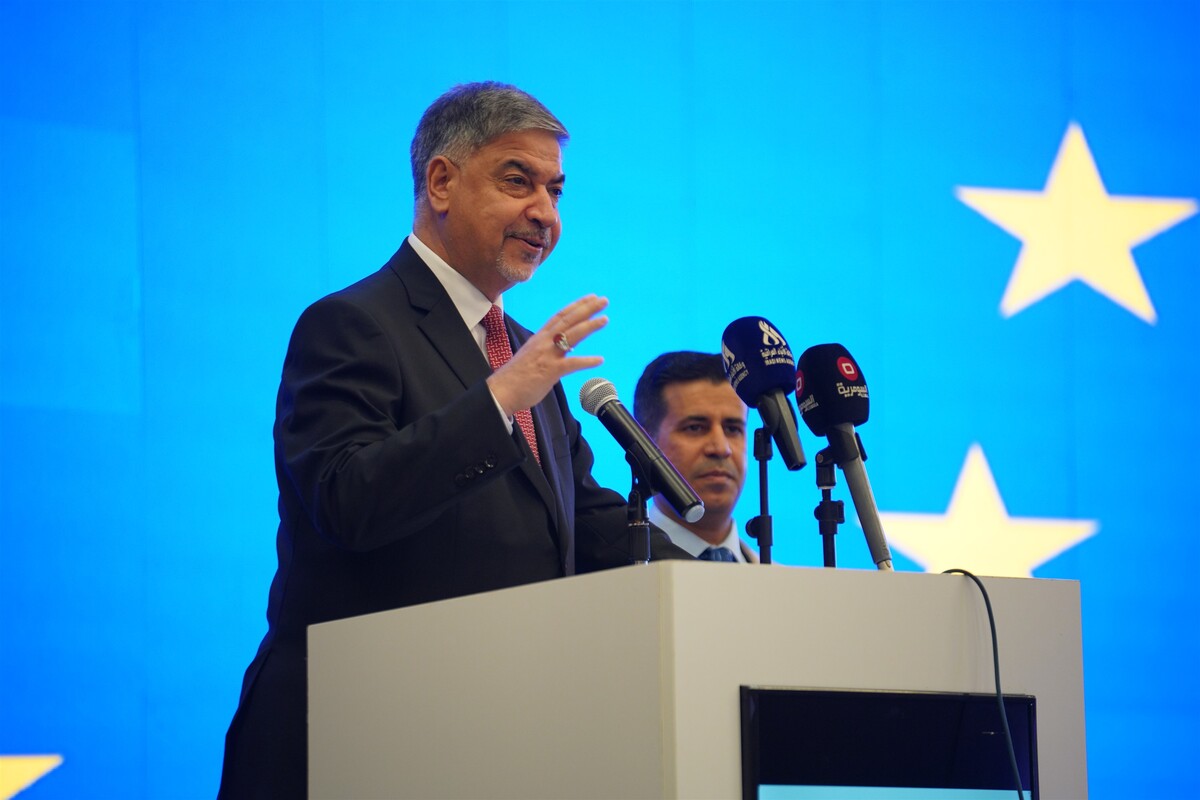 Dr. Hisham Al-Alawi, the Iraqi Deputy Foreign Minister, giving his conclusive remarks for Europe Day

Finally, Iraq's Deputy Foreign Minister for Political Planning, Dr Hisham Al-Alawi, underlined the "important role played by the EUAM Iraq to offer strategic consultations to develop the security sector and its big efforts to fight terrorism in Iraq."