Campaign aims to raise awareness amongst children on the importance of cultural heritage protection
07-03-2023
European Union Advisory Mission in Iraq (EUAM Iraq) has partnered with the Ministry of Culture, Tourism and Antiquities, Ministry of Interior and Mayoralty of Baghdad to create a set of materials to raise awareness amongst children regarding the importance of cultural heritage protection.
The two cartoons, five posters and a colouring book that have been created in the framework of the campaign Awareness of future generations will protect our antiquities, draw attention to the different aspects of Iraq's cultural heritage – its priceless value, the need for safeguarding it as well as the threats and crimes linked to cultural heritage artifacts.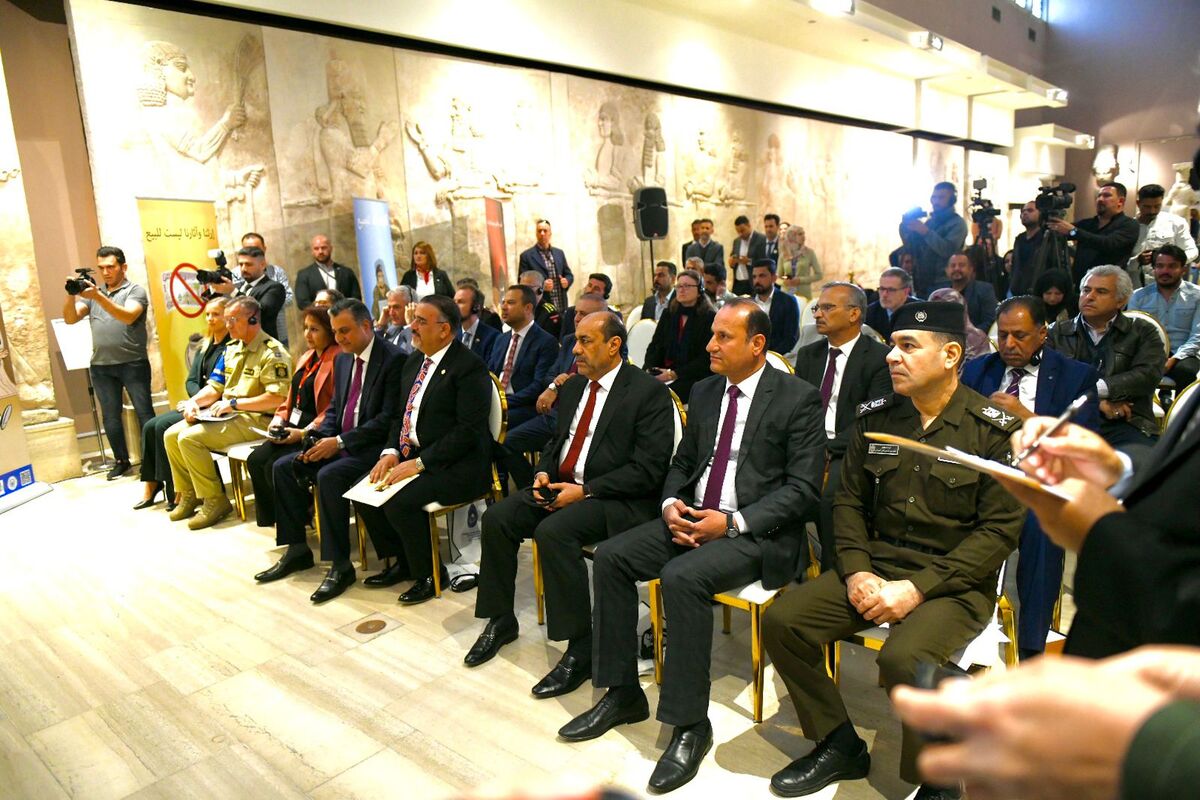 Audience during the campaign launch event at the Iraqi National Museum in Baghdad on 7 March 2023
The materials will be distributed by the project partners on their channels and used in their educational outreach programmes. They can equally be downloaded freely and used in schools and events aimed at children and youngsters.
"EUAM Iraq firmly believes in the role of youngsters to protect cultural heritage," said Francesco Progida, EUAM Iraq's Senior Strategic Adviser on Cultural Heritage Protection and Organised Crime. "Social awareness is a fundamental aspect of the activity for the protection of cultural heritage and we hope that these materials we have created are a good launchpad to start these discussions with children," Progida added.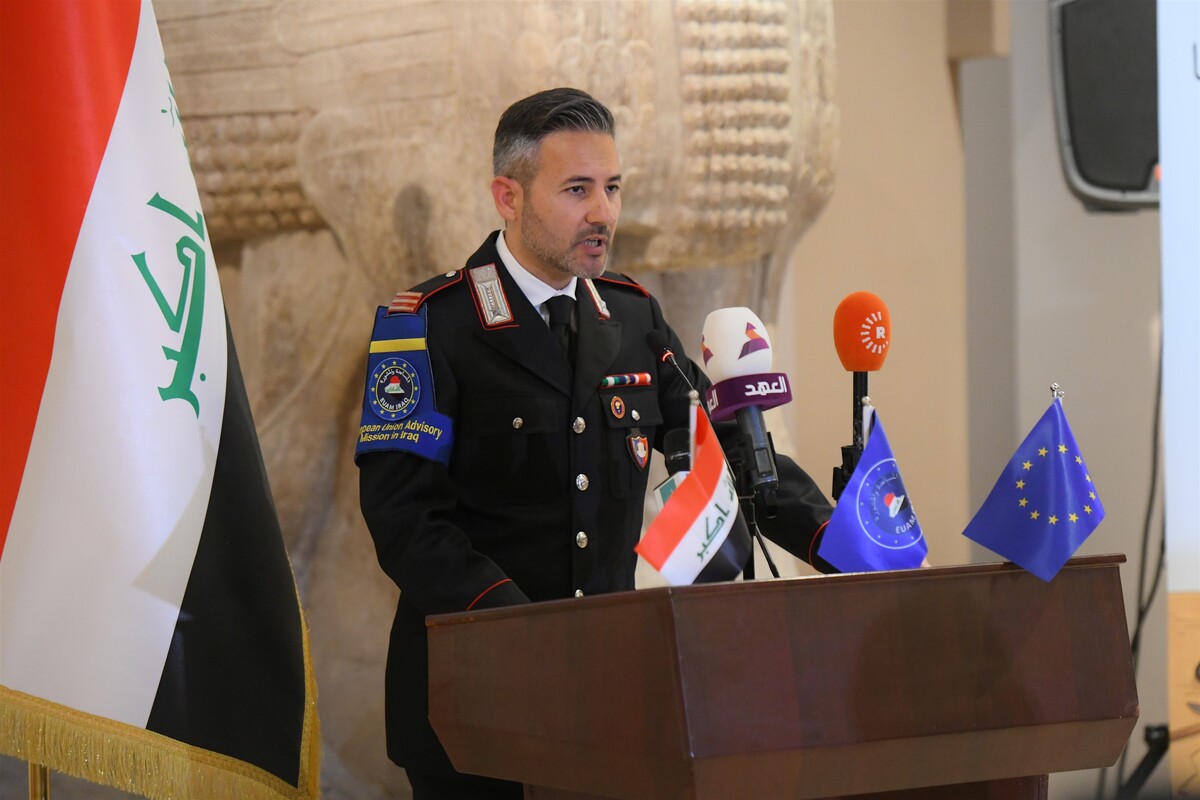 EUAM Iraq's Head of Mission Anders Wiberg stated: "This collaboration is another example of EUAM Iraq's continued work on cultural heritage protection. The young generations must be aware of the wealth that a nation like Iraq preserves, a treasure that testifies to its cultural identity and that belongs to the whole of humanity. The smuggling of cultural heritage is the greatest attack on the past and the identity of a people. With the current materials we would like to make the young generations aware that every crime against cultural heritage is a crime aimed at directly themselves."
Major General Saad Maan, Director of the Department of Relations and Information of the Ministry of Interior commented: The Ministry of the Interior has worked to be at the forefront to support, enhance and implement all programs that aim to provide everything that serves the country. Our support through active participation in the implementation of the Cultural Heritage Protection Campaign for children is only a continuation of our approach in applying law enforcement operations on one hand and raising awareness on the other."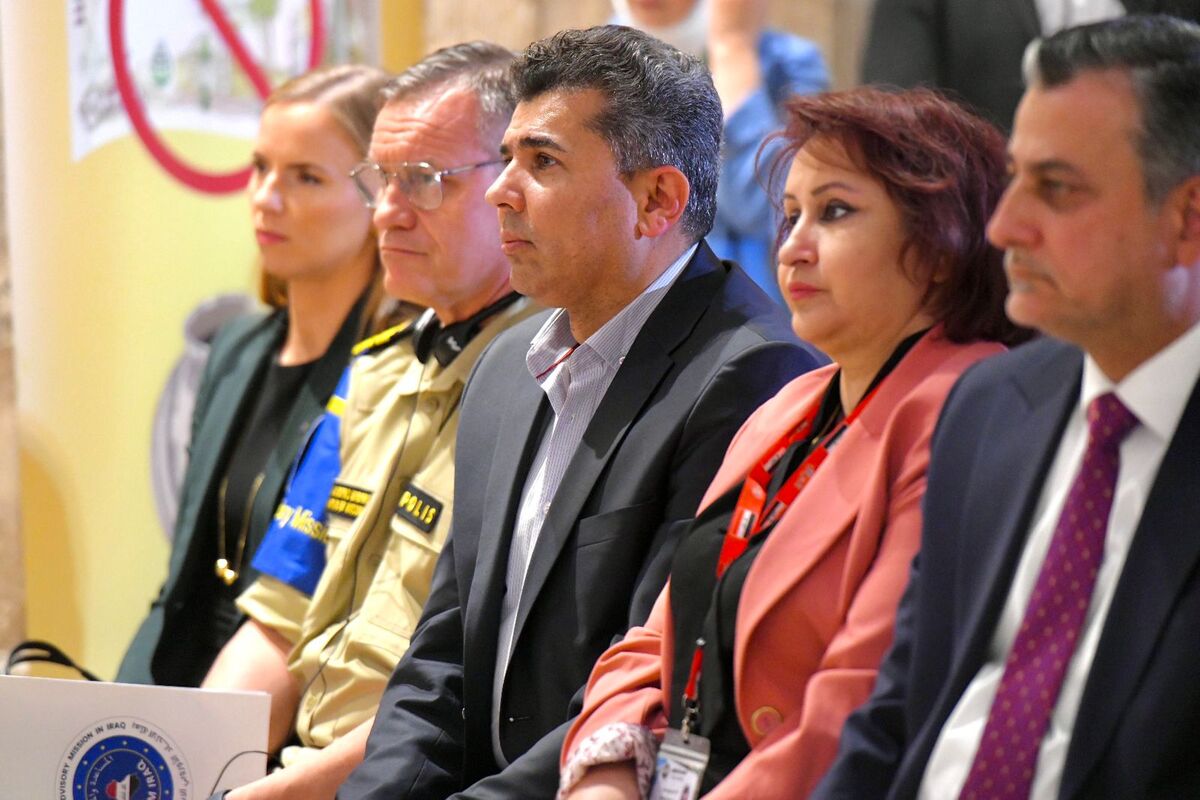 Campaign launch speakers included Mrs Lama Yas Al-Douri from the Iraqi General Museums Department, Mr Anders Wiberg and Francesco Progida from EUAM Iraq, Prof Dr Alaa Abu Al-Hasan fro the Ministry of Culture, Tourism and Antiquities, Mr Mohammed Alrubaye from the Mayoralty of Baghdad as well as Major General Saad Maan from the Ministry of Interior. A delegation made up members of the Brussels-based European Union Parliament also attended the event
Director General of the Public Cultural Relations Directorate of the Ministry of Culture, Tourism and Antiquities, Prof. Dr. Alaa Abu Al-Hasan stated: "It is important to have joined efforts between the Ministry of Culture, Tourism and Antiquities, partners and friends from institutions, whether in the governmental or community sector, at the national and international levels, to stress the importance of preserving the country's cultural heritage protecting it from any manifestations of distortion or vandalism and looting. It is comprehensive for children, youngsters, and all societal elites to participate in it in order to achieve the goal embodied in consolidating a culture of pride and belonging to the country's past, present, and future. Also, creating awareness around the importance of protecting its cultural and civilisational heritage, passed down from generation to generation, boasting of its originality between other world civilisations."
Mr Mohammed Alrubaye, Mayoralty of Baghdad's Director General of the General Directorate of Relations and Information added: "We have extensive plans and preparations for educational programs directed at children and youth aimed at developing their national spirit and awareness, through the use of digital media and social media, which have a clear and direct impact on modern societies. The current campaign materials will be equally and extensively used in our educational programmes."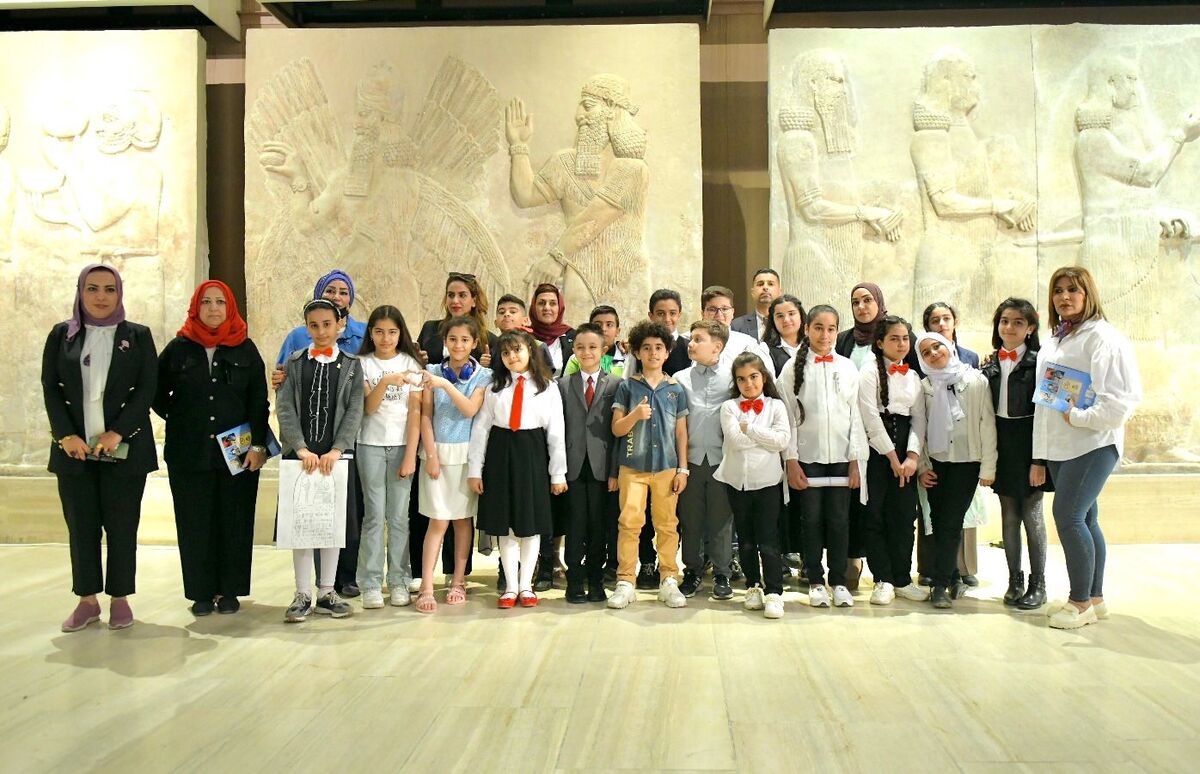 Baghdad schoolchildren exploring the campaign drawing book and enjoying a visit the Iraqi National Museum during the campaign launch event
Explore the campaign materials (cartoons, posters, colouring book) HERE: Cultural Heritage Protection - awareness raising campaign materials for children - EUAM IRAQ (euam-iraq.eu)