EU Civilian Operations Commander meets Iraqi senior government leaders during first visit to Baghdad while EUAM Iraq marks its 5th anniversary
06-12-2022
A high-level delegation from Brussels headed by Stefano Tomat, EU Civilian Operations Commander, has held several meetings with Iraqi senior government leaders and international officials since arriving on 6 December in Baghdad on a two-day tour, also devoted to the fifth anniversary of the European Union Advisory Mission in Iraq (EUAM Iraq). It is the first time Mr Tomat is visiting Iraq since his appointment in September as Head of the 11 civilian Common Security and Defence Policy missions deployed by the European Union.
Civilian Operations Commander Stefano Tomat's agenda includes meetings with President Abdellatif Rashid, Minister of Interior Abdul Amir Al-Shammari, National Security Advisor Qassim Al-Araji, High Committee on Security Sector Reform Chairman Khalid Al-Obaidi, the Deputy Special Representative of the United Nations Secretary-General for Iraq, Claudio Cordone, the Head of the EU Delegation to Iraq, Ville Varjola and several other Iraqi and international interlocutors.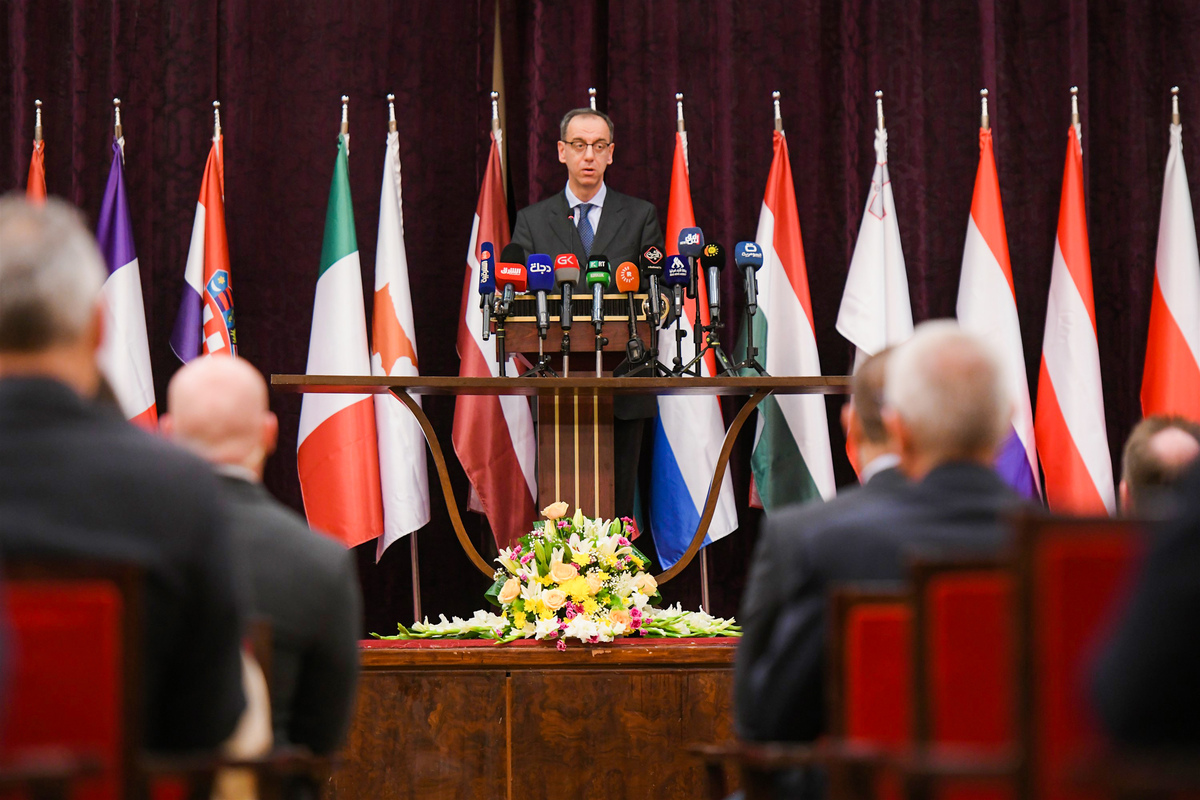 EU Civilian Operations Commander Stefano Tomat's keynote presentation during EUAM Iraq 5th Anniversary event on 6 December in Baghdad
Mr Tomat's visit takes place as EUAM Iraq, launched by the Council of the EU in October 2017 upon a request of the Government of Iraq for support on civilian security sector reform, marks its fifth anniversary. Representatives from several Iraqi and international partner institutions were invited on that occasion to an event staged on 6 December at the Mission's headquarters in Baghdad, including speeches from several Iraqi and EU officials.
EU Civilian Operations Commander Stefano TOMAT: "During my visit here in Baghdad, I have the opportunity to discuss directly with EUAM Iraq colleagues and their Iraqi counterparts the progress that Iraq is achieving on its path towards civilian security sector reform, but also some of the challenges that still exist and how we can best support Iraq in tackling these. I am taking the opportunity to learn from the knowledge and insight of EUAM advisers as well as our Iraqi partners. It has been great to see first-hand the mutual trust that has been built between the Mission and its Iraqi counterparts."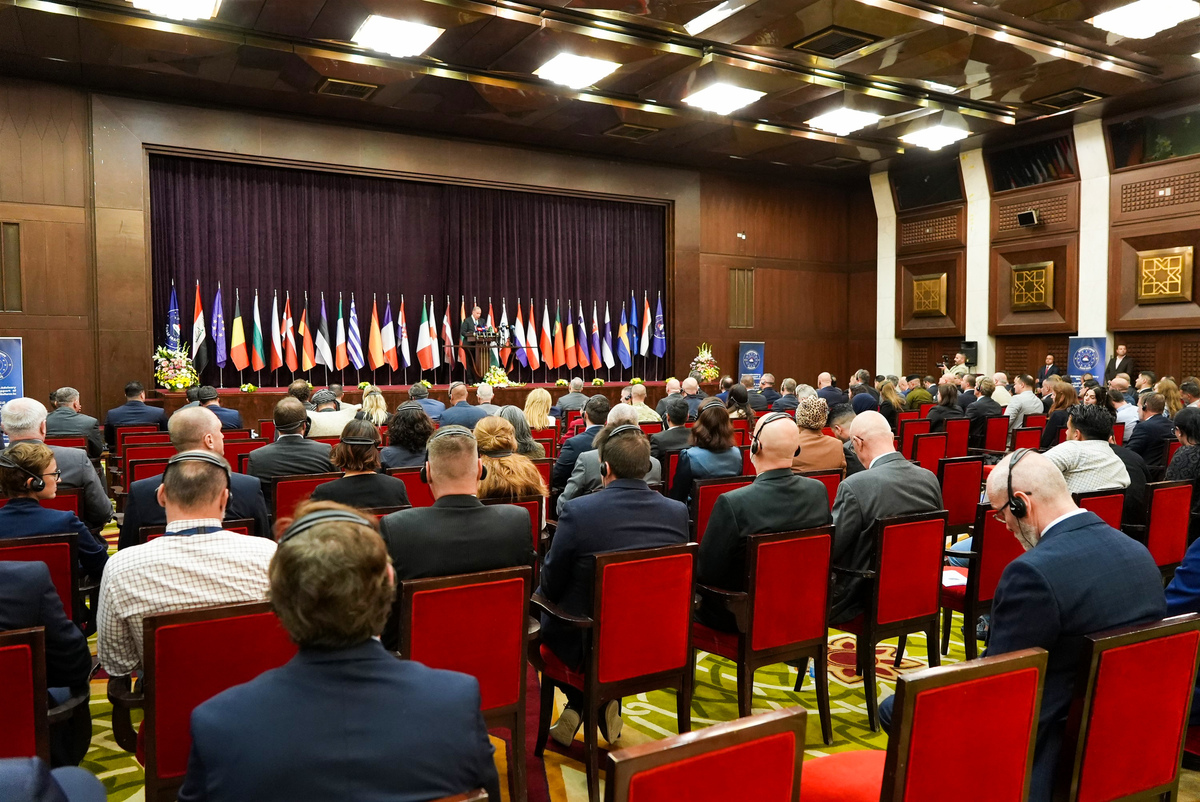 Several Iraqi senior government officials participated including Chairman of High Security Sector Reform Committee Dr Khalid Al Obeidi (here on stage), Prime Minister Adviser Dr Houssein Allawi, Ministry of Foreign Affairs Head of Europe Directorate Haidar Al-Ethari, Deputy National Security ADvisor Dr Issam Al Saadi and Ministry of Interior Head of the The High Institute for Administrative and Security Development Lt. Gen. Amer Saddam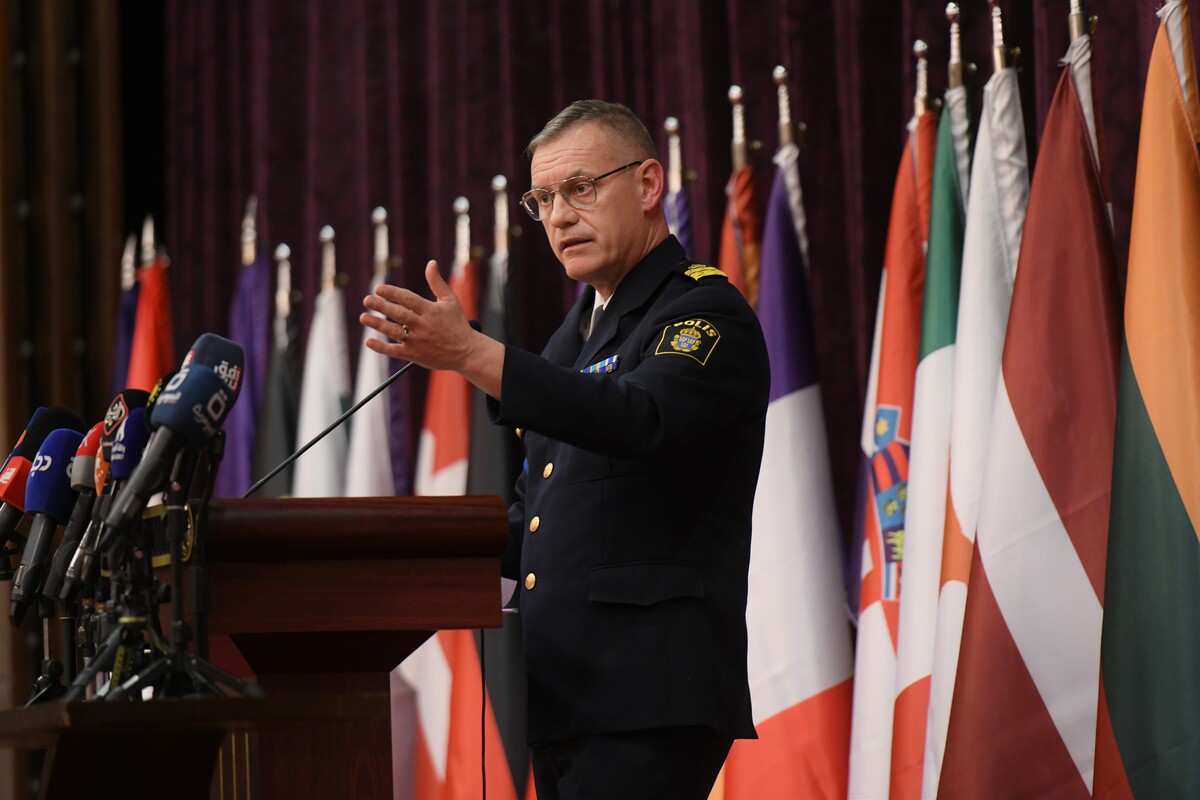 EUAM Iraq Head of Mission Anders Wiberg during his conclusive remarks on the Mission's support to Iraq civilian Strategic Security Reform
During the past five years, EUAM Iraq's engagement in Iraq has grown in breadth and depth, covering a range of key thematic security sector reform strands. Examples are institutional reform, human resources management, anti-corruption, national security legislation, command and control, gender and human rights, anti-organised crime, border management, and cultural heritage protection.
EUAM Iraq Head of Mission Anders WIBERG: "The Mission has managed to become a well-regarded civilian security sector reform actor in Iraq, with a close collaboration with our counterparts in the government and our international partners. We welcome a new government in Iraq, and we are positive to see that both the Prime Minister and the Minister of Interior have taken a strong interest in our work and are now aiming for deeper cooperation. I also want to thank our counterparts in the Kurdistan Region. They have demonstrated increasing interest in our Mission's role which I see as highly promising."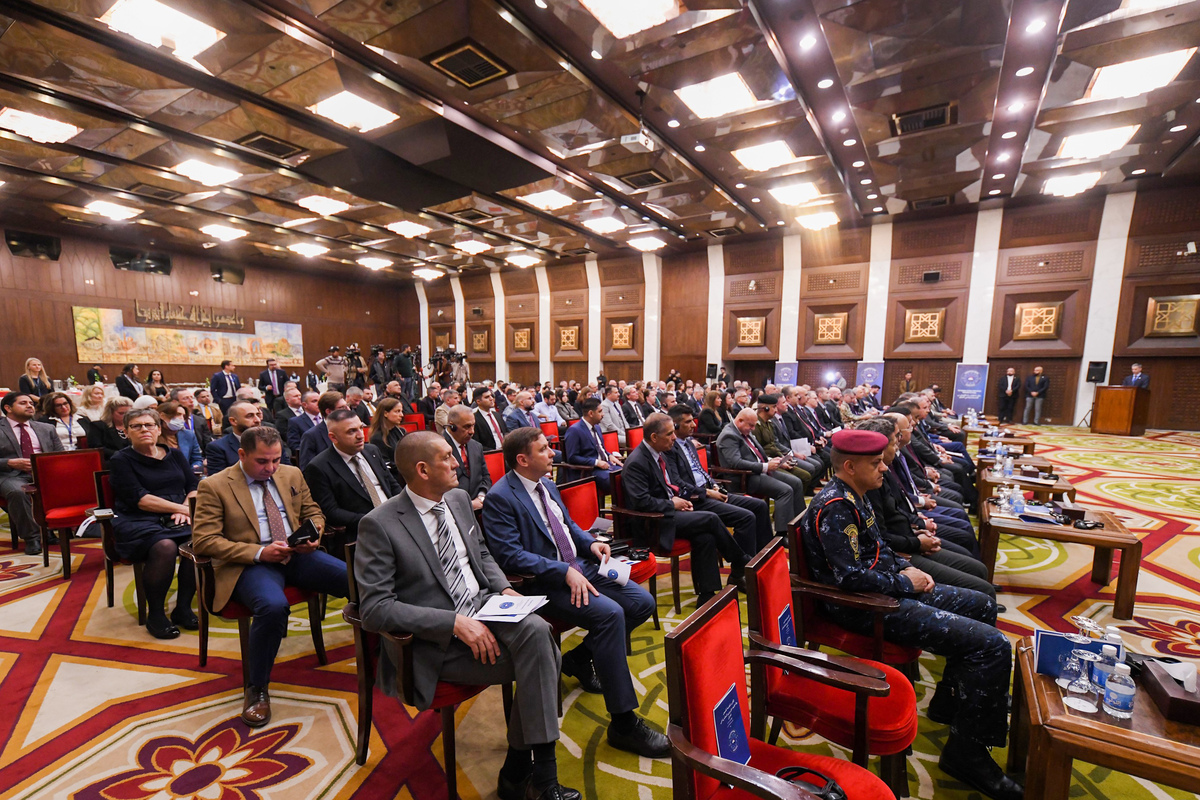 Representatives of EUAM's Iraqi counterparts and international partners attending the event together with Mission's staff members
EUAM Iraq, based in Baghdad with a presence in Erbil and outreach in the governorates, is composed of up to 84 European Union international experts and 34 national staff. The current Mission mandate extends until May 2024. EUAM Iraq's objective includes providing strategic advice and expertise to the Iraqi authorities on the civilian aspects of the Security Sector Reform, including the National Security Strategy, associated strategies and other national security priorities.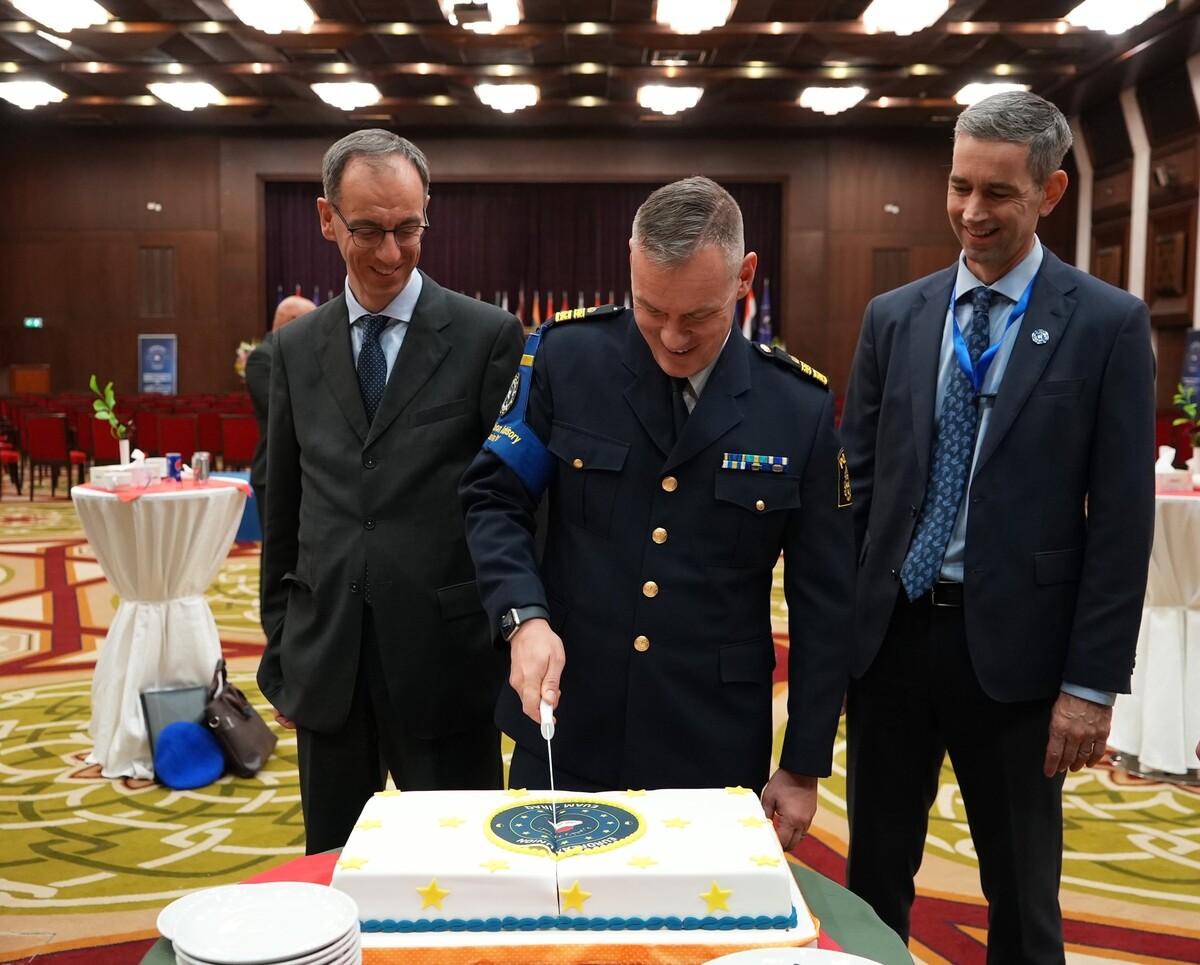 Civilian Operations Commander Stefano Tomat (left) and EUAM Iraq Deputy Head of Mission Robert Boer (right) waiting for Head of Mission Anders Wiberg's final cut