Service Medal awarded to 26 EUAM Iraq Mission Members
05-12-2022
During a ceremony held at EUAM Iraq's headquarters in Baghdad on 5 December, 26 Mission Members from 13 EU countries were awarded the Common Security and Defence Policy (CSDP) Service Medal on behalf of the High Representative and Vice President of the European Commission, Josep Borrell.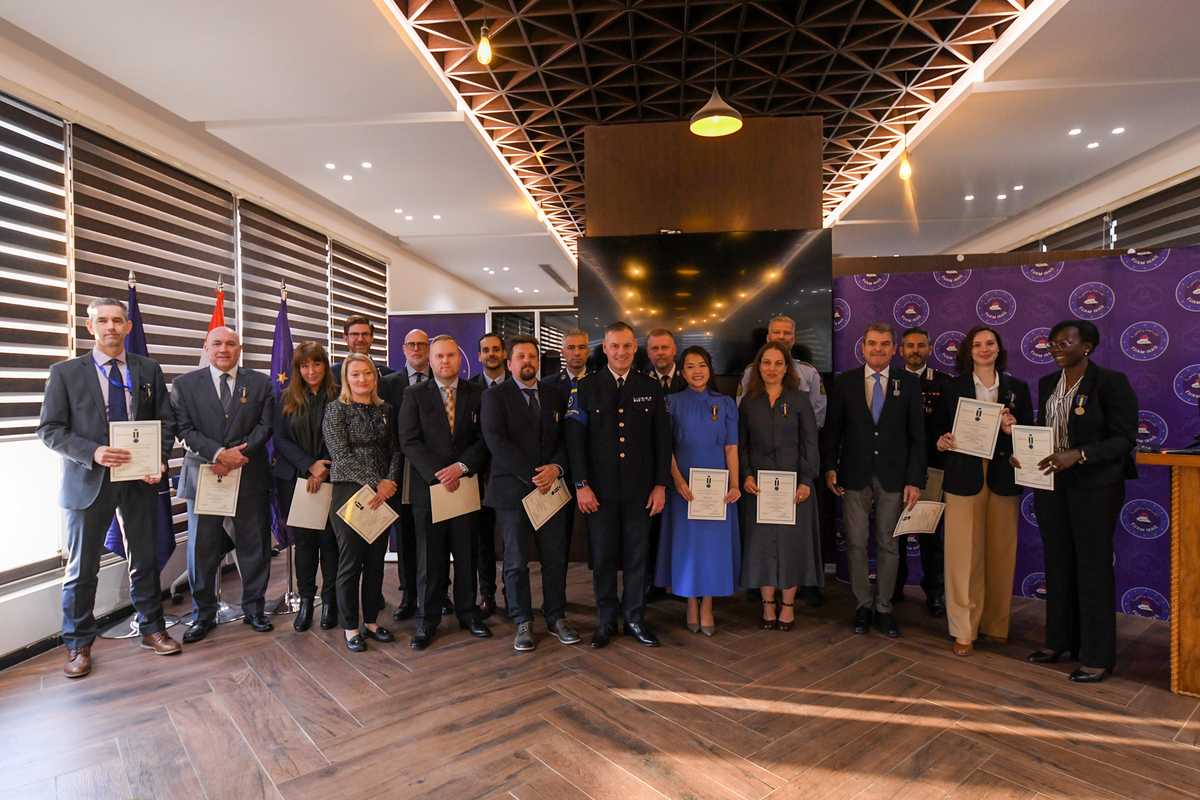 EUAM Iraq Service Medal recipients posing together at EUAM Iraq HQ following ceremony

"The Medal Parade is an opportunity to pay tribute to the EU personnel serving in the different crisis management missions around the world", underlined EUAM Iraq Head of Mission Anders Wiberg. "It is also an opportunity to highlight one example of what the Integrated Approach of the EU can mean in practice, because in this one Mission we are together as one big European family", Anders Wiberg concluded.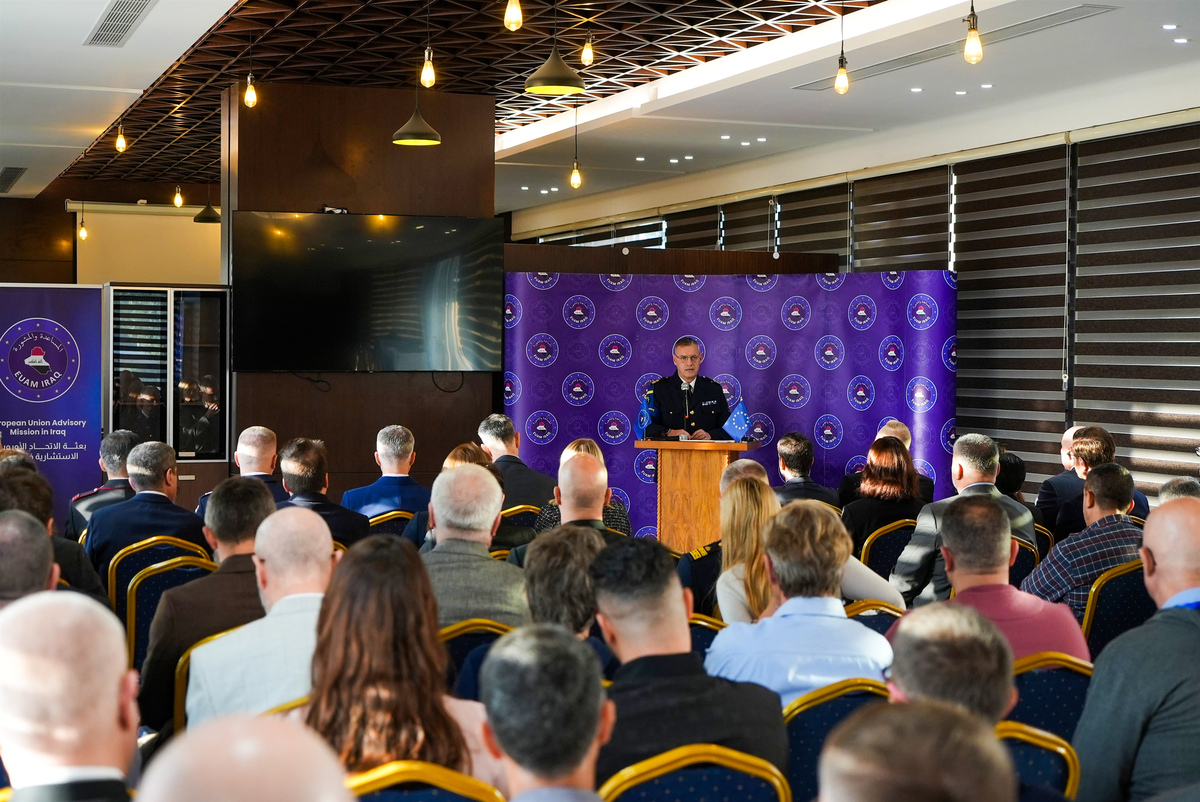 Head of Mission Anders Wiberg addressing EUAM Iraq staff on 5 December in Baghdad

The EUAM Iraq Mission Members who were awarded the medal are police officers and civilian experts from 13 EU countries including Belgium, Czech Republic, Denmark, Finland, France, Germany, Italy, Lithuania, Netherlands, Portugal, Slovenia, Sweden and Ireland.
"Receiving a medal in Iraq in such a challenging Mission is certainly a great emotion", expressed Francesco Progida, a Senior Strategic Adviser from Italy, "I have already been awarded other medals in my home country during my career with the Carabinieri and I will surely wear this new one with great pride."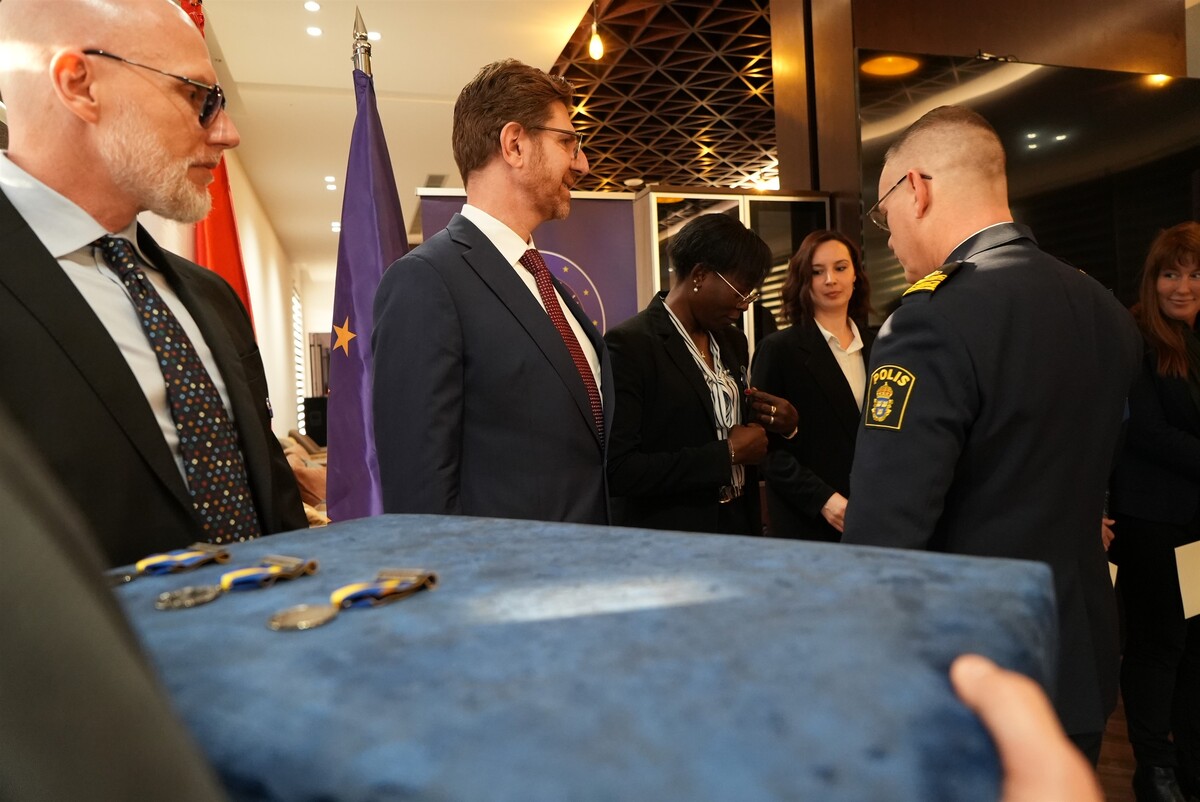 Human Resource Officer Topistar Ong'ango (centre) receiving the Service Medal
"I really feel honored", declared Topistar Ong'ango, a female Human Resource Officer from the Netherlands, "this medal will encourage me to continue being dedicated to my work so as to achieve as a team together with my EU and Iraqi colleagues the common goal of our Mission's mandate."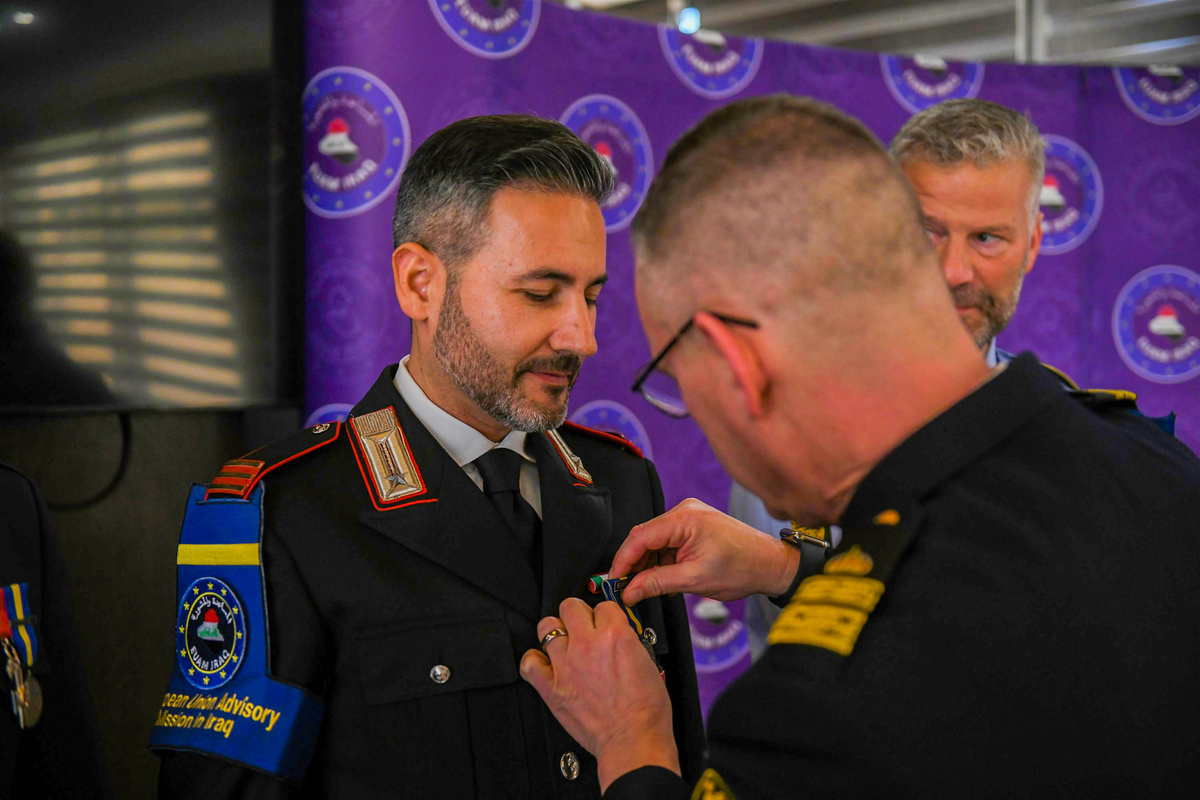 Senior Strategic Adviser Francesco Progida being awarded the medal
"The medal is a recognition from the European Union for the personal contribution Mission Members bring to support the Iraqi institutions in the build-up of a resilient security sector and sustainable society. At the same time, it has also a symbolic meaning for our families who are separated from us for a long time while we serve on the Mission.", said Senior Strategic Adviser Hans Moors from Belgium who was awarded the service medal today with other EUAM Iraq colleagues.