EUAM Iraq held its first workshop on Intelligence-Led Policing and Multi-Agency Collaboration in Erbil, Kurdistan Region of Iraq
13-11-2022
EUAM Iraq's Senior Strategic Advisers on Organised Crime and the Human Rights and Gender Adviser conducted a two-day workshop on Intelligence Led Policing (ILP) and Multi-agency collaboration.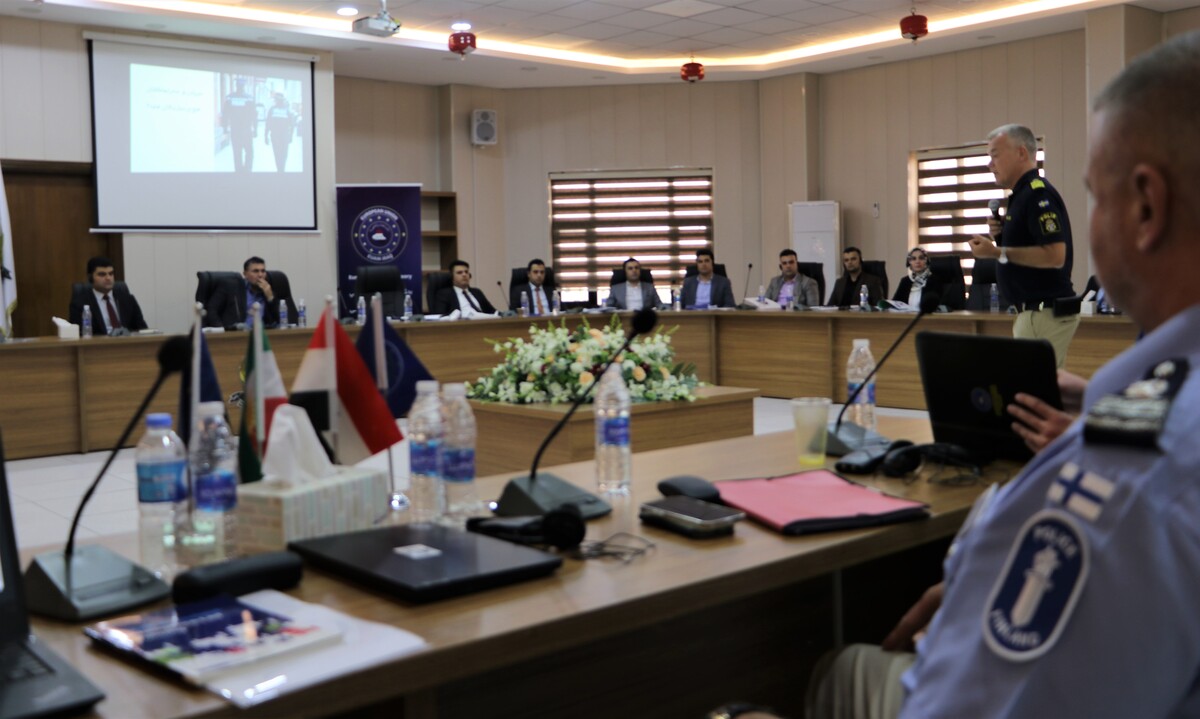 This was the first Intelligence Led Policing and Multi-agency collaboration workshop for members of the newly established Anti-Money Laundering Committee at Erbil in the Kurdistan region of Iraq. This committee is composed of multiple agencies, including but not limited to the police of the Kurdistan Regional Government, the Ministry of Interior, Asayesh forces, intelligence forces, the Organised Crime Directorate and the KRG Ministry of Finance. This committee also collaborates with interlocutors from Federal Iraq. There were 21 participants from different parts of KRI (8 participants were from outside of Erbil: 2 from Duhok, 2 from Suli, 2 from Rapareen, 1 from Halabja, 1 from Soran and 1 from Garmiyan).
The workshop was facilitated by EUAM Iraq advisors in close coordination with the KRG Ministry of Interior using participatory methods to fully engage all participants.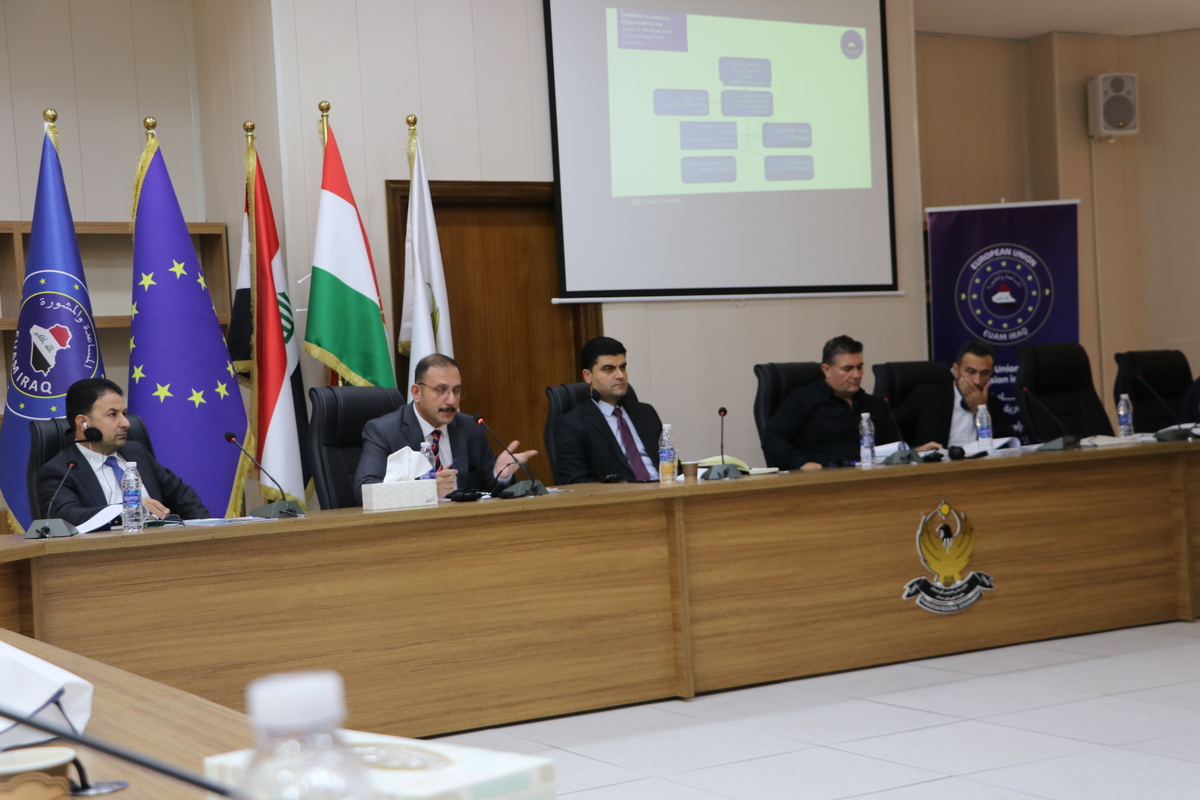 Intelligence-Led Policing and Multi-agency collaboration is a model that focuses on supporting institutional management and investigators decisions, based on the process of information analysis and data dissemination. The Intelligence cycle represents the basis of ILP as a result of data collection, structuring, evaluation and analysis.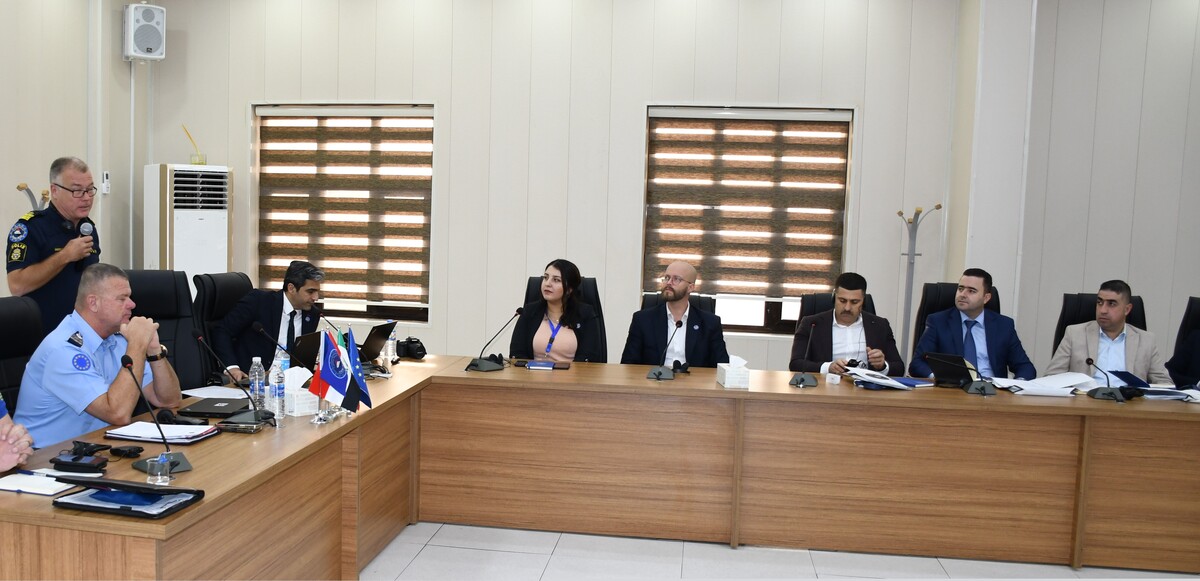 This process can be initiated using computer software with the purpose to simplify collecting data. In order to be considered intelligence it must be analysed by a trained analyst, using specific techniques. In simpler terms, "it is a model of policing in which intelligence serves as a guide to operations, rather than the reverse".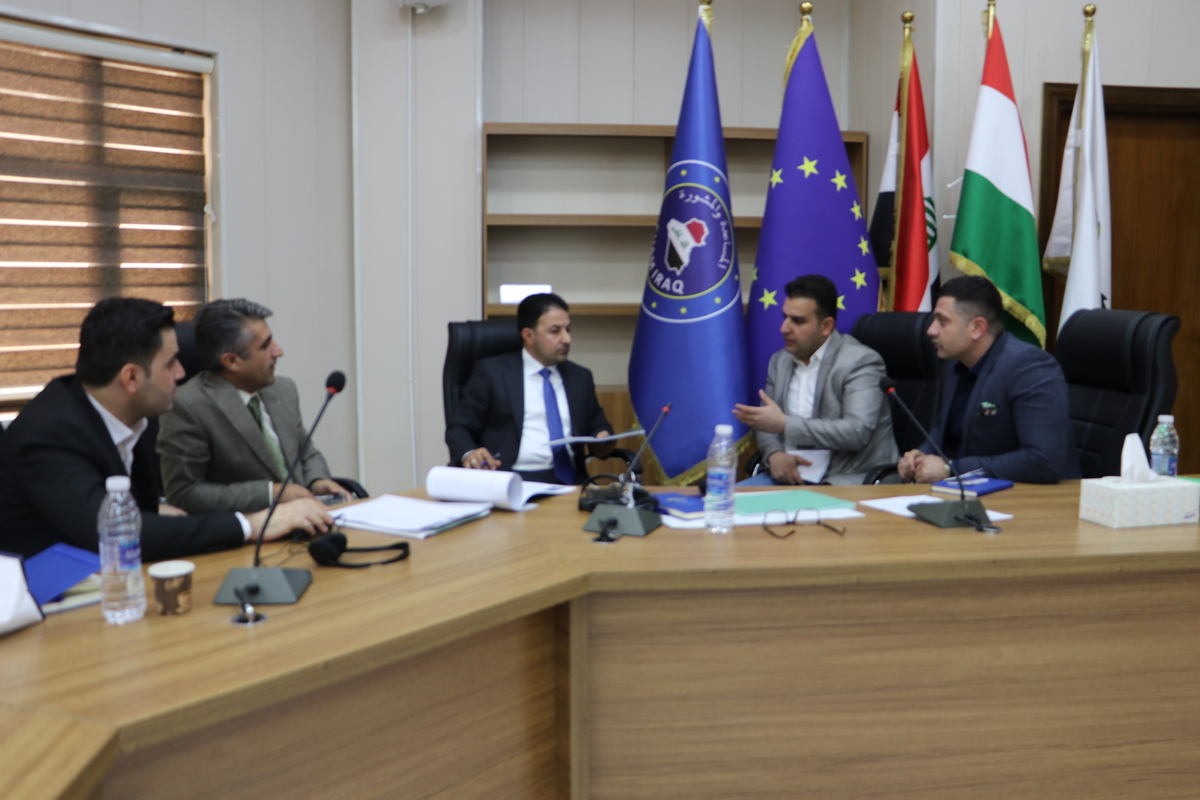 Dr Hemn Merany, Director General of Diwan at the KRG Ministry of Interior states that:
This kind of workshop is really helpful for our officers because the EUAM Iadvisors are here with different backgrounds and experiences. Our officers could learn from their experiences and discuss new ideas. We welcome these types of initiatives and hope that the EUAM and other partners and international organisations could engage more with KRG institutions. We are open for collaborations and our institutions are keen to take part in future programs and initiatives.